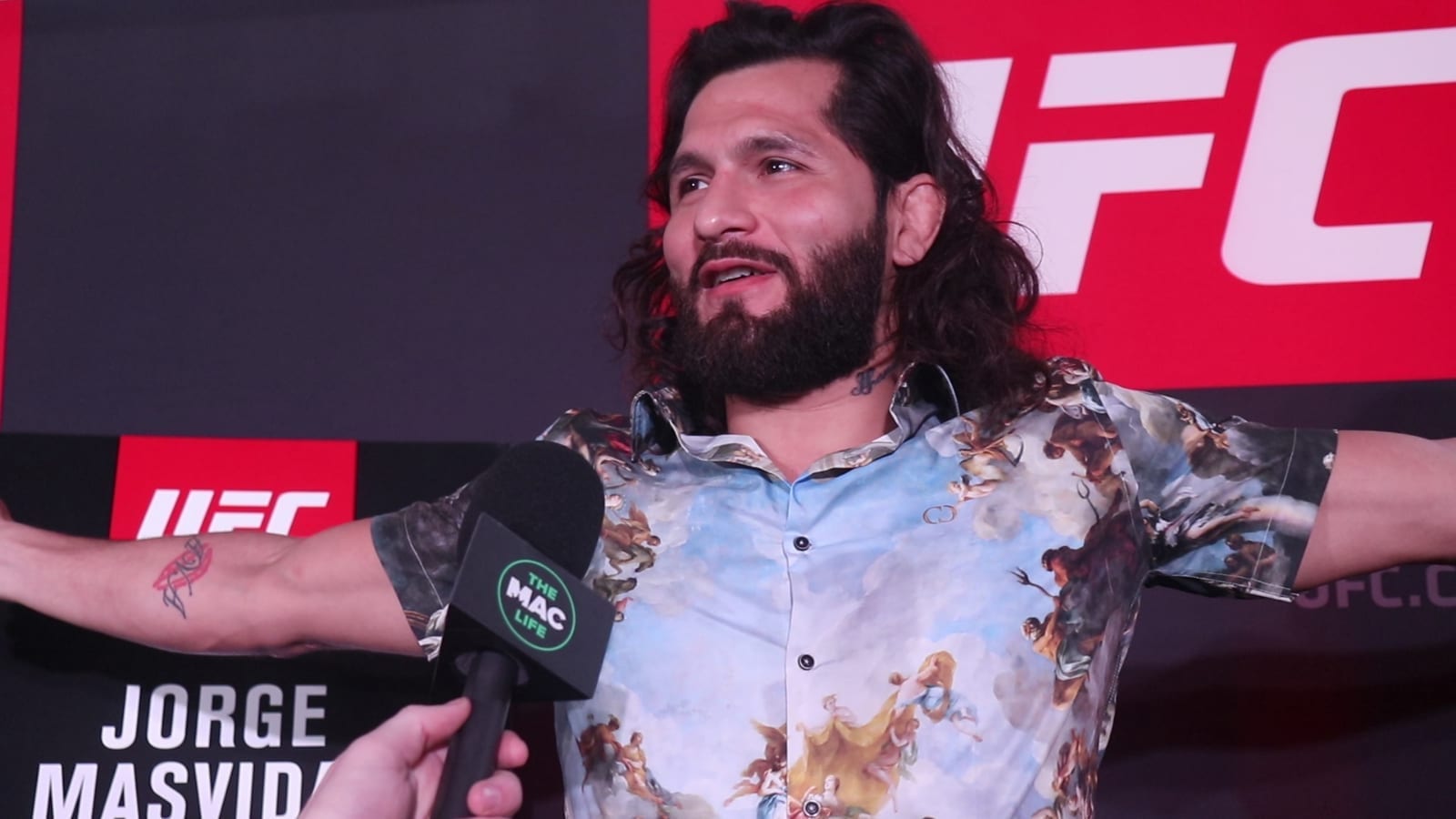 He may have been overlooked in the welterweight title picture for the time being but Jorge Masvidal still has a few more irons in the fire after deciding that it is super-necessary to rid the world of 'f*cking bug' Leon Edwards.
The Brit, who is in the midst of an eight-fight winning streak at 170-pounds has campaigned for a bout with Masvidal since March when both men won their fights against Gunnar Nelson and Darren Till respectively, and even more-so after the 'threepiece and a soda' fracas which happened shortly after, but the American Top Team standout says that the two men will face off sooner or later.
"I'm going to kick his ass. It's not going to be on his terms or whenever the f*ck he wants," he said via MMA Fighting. "It will always be on mine and that's what bothers him so much inside. He's going to look at this interview or people are going to call him and tell him, you're a f*cking nobody. I run this show.
"You listen to me when I say I'm going to kick your f*cking ass, I'll kick your f*cking ass."
Masvidal's stock has never been higher. That March date in London produced a knockout of the year contender one-punch KO of welterweight star Darren Till — a finish which was improved upon by his five-second flying knee finish of Ben Askren at UFC 239 last month.
Edwards, for his part, hasn't been radio-silent. The Birmingham native is the odd man out in the 170-pound title picture featuring champion Kamaru Usman and his next challenger Colby Covington. Masvidal waits in the wings, as does former champion Tyron Woodley, but 'Gamebred' appears unconcerned with the rankings element of a potential contest with Edwards, and more interested in the chance at shutting up the Englishman.
"I'm going to murder that guy when we fight," Masvidal said. "He's a scrub. You are a scrub Leon and you f*cking know it and the fight will take place when the f*ck I say so.
"So sit there and eat that f*cking words. I'm going to break that guy's face."
Comments
comments