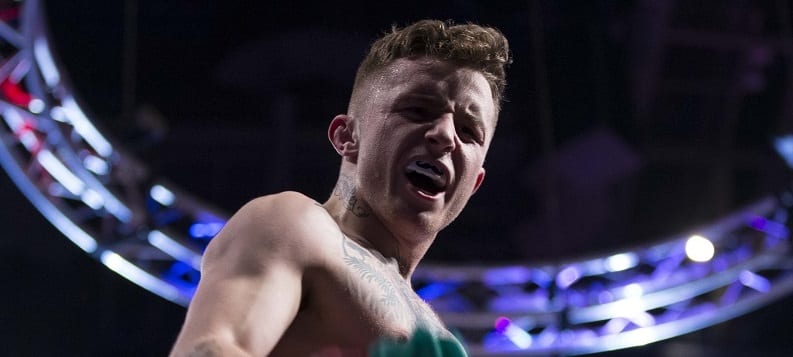 They say that in mixed martial arts if you haven't got any losses on your record, well, then you're not facing the correct level of competition.
James Gallagher, the 21 year old Strabane man who fights out of SBG Ireland, experienced his first setback under the lights at Bellator 204 on Friday night, losing first round knockout to the now 11-1 Ricky Bandejas in what was Gallagher's 135-pound debut.
The morning after the match Gallagher appears in contemplative mood, as he took to social media to acknowledge the defeat and to congratulate Bandejas for the victory.
"I talked a big game and got the big fall, that everyone scared to do," he wrote. "If I hadn't have talked none of you would be talking about me either. It'll be the best thing that ever happened me!!
"I'll take it on the chin (literally) and move on. Hats off to my opponent, I show up fully prepared ready to go there's no excuses. I'm going to bounce back from that loss and climb my way back up and become world champion. I woke up today with no injuries and with the people who care still around me. I get back to the gym put in the work and climb my way back. Nothing will keep me down! My spirit is bruised, never broken! I'm still the shit!"
Comments
comments