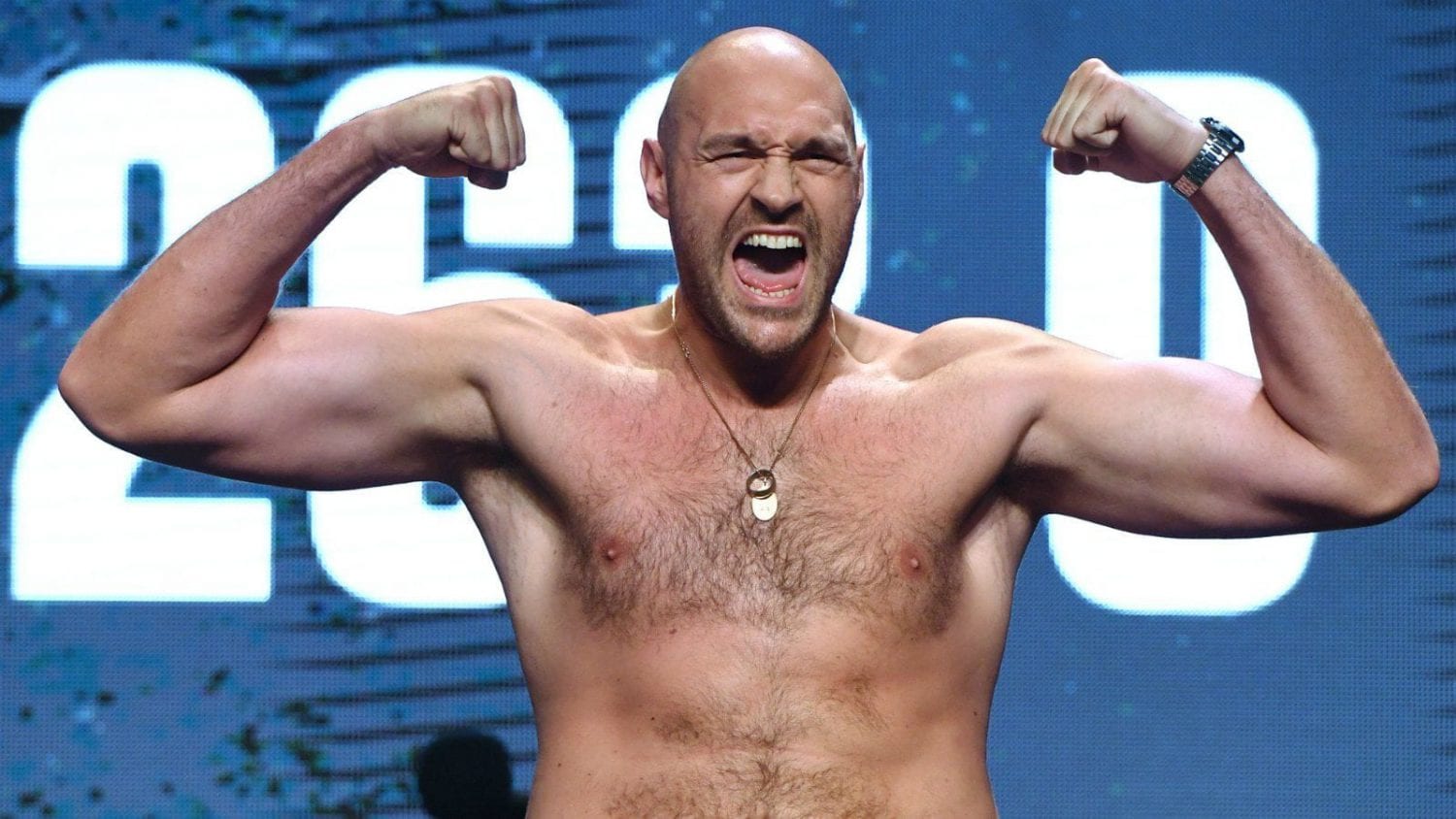 Tyson Fury might be awaiting the the biggest heavyweight boxing match in a generation ahead of his proposed showdown with Anthony Joshua this summer, but that hasn't stopped 'The Gypsy King' from casting glances towards the UFC.
Fury has long flirted with the idea of taking on some of the UFC's stable of heavyweights, even going so far as to take part in at least one MMA session with middleweight contender Darren Till but he now appears more willing to welcome the likes of Francis Ngannou into a realm in which he is more comfortable: the boxing ring.
"This is a message to Francis Ngannou and UFC guys," Fury announced in a social media video. "Come on, if you want this Gypsy King money, you know where to come and find it. If you want some of this Gypsy King power, I'll give it to ya. Anytime, any place, anywhere, seven days a week, twice on a Sunday you big, ugly dosser."
Fury has also flirted with the WWE on numerous occasions recently, even appearing for the sports entertainment brand in a match in the Middle East against wrestling star Braun Strowman — and the WBC heavyweight champ also took aim at another pro wrestler, Scotland's Drew McIntyre.
"This is a special message to my long-haired boyfriend, Drew McIntyre, who can't stop thinking about me and can't stop talking about me. Drew, you want a good hiding, I'll give it you, too. Anytime, any place, anywhere."
Whether or not there are any truth to Fury's callouts, or if it is a promotional tactic designed to put pressure on Joshua,  remains to be seen, but it does seem that Fury is more than itching get back into competition — no matter which form it comes in.
Comments
comments