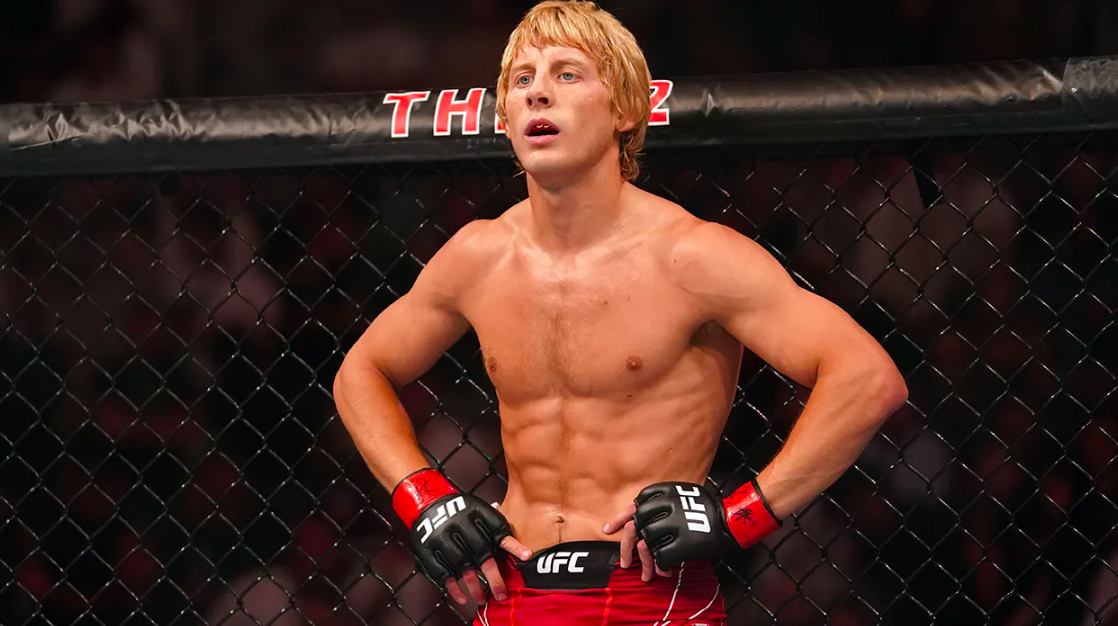 Don't hold your breath for Paddy Pimblett to step into the ring with Jake Paul anytime soon — but if it did happen, Pimblett says there is only one way it would go down.
Neophyte boxer Paul was upset by a recent Pimblett claim that he suspects that the YouTube boxer's combat sports career has been little more than smoke and mirrors, so much so that he offered the Liverpool man a deal: spar with him, and if Pimblett wins he will get a cool $1 million. If Paul wins? Pimblett has to join his fighters' union proposal.
But reacting to the offer, Pimblett suggested that Paul knows exactly what he is doing in the sparring offer when he has a UFC fight booked next week — something which makes it physically impossible to accept.
Dear Paddy Pimblett, you claim my fights are rigged? Stop calling the GOAT Anderson Silva a criminal and come spar me.

You win, I give you $1 million. I win, you join the UFA. pic.twitter.com/jOFqcPdjnz

— Jake Paul (@jakepaul) November 29, 2022
"Of course (I'm interested), but I'm under contract by the UFC and Jake said this knowing full well I'm fighting next week, know what I mean?" Pimblett said to TMZ. "As if he does not know I'm fighting next week and he's like, 'I'll fly you to Puerto Rico.' Come to the PI next week. Come to the [UFC Performance Institute] next week and bring $1 million in a bag and I will spar with you."
He added: "I don't even think he's a bad boxer. I think he's a decent boxer now 'cause all he's done is boxing in the past two years. I think he'd beat Tommy Fury. I know he wouldn't beat me. Lad, I've been doing this a lot longer than you mate. I've got more heart and determination and grit than you, and if we did get the fight done and I just focused on boxing for 3 to 6 months, I'd just punch him around the ring."
That said, the chances of Paul gaining entry to Dana White's UFC Performance Institute is close to zero given their ongoing feud — while White would also never sign off on any potential fight between the pair. Still, stranger things have happened in training rooms over the years but we're pretty sure you can file this one under 'not going to happen' for the time being at least.
Comments
comments