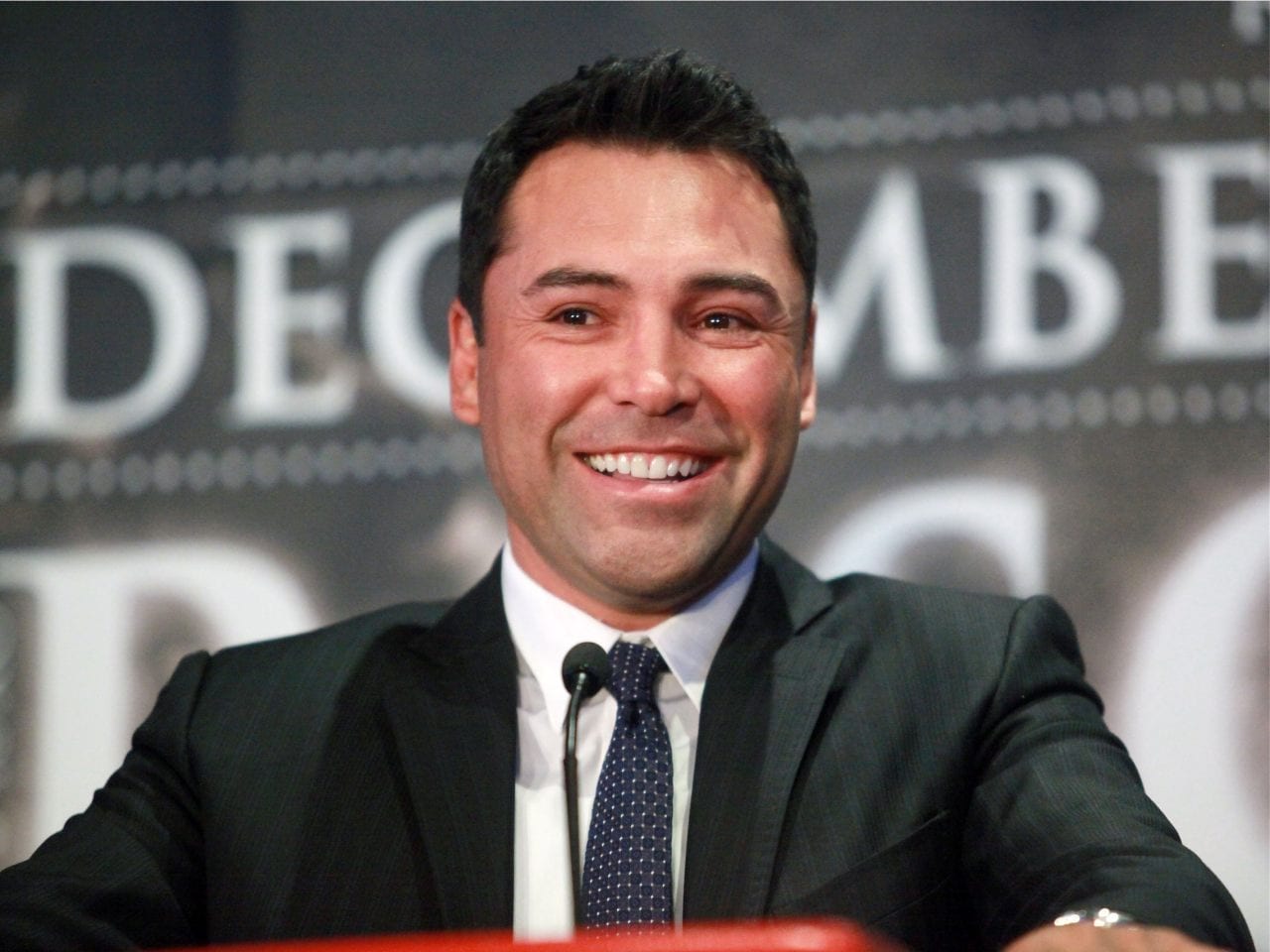 Oscar De La Hoya, 48,  recently revealed that he is to end his exile from the ring and become the latest veteran boxer to return to the sport — and it seems he may have locked down his opponent for the proposed July comeback. 
Speaking with ESPN's Ariel Helwani, former UFC and Bellator lightweight champion Eddie Alvarez revealed that De La Hoya's representatives have reached out to his team, with Alvarez saying that they are eager to get a deal signed as soon as this week.
"Recently we've been hearing from Oscar De La Hoya's guys," Alvarez told Helwani. "Look, I'm fixated on the ONE Championship belt. I'm laser, laser-focused on making history and getting my world title but I feel like there's going to be a lull, the champion (Christian Lee) is going to sit for a little bit — I think he's having a baby.
"If that happens, Oscar De La Hoya and them guys have been reaching out and, hell, I'd love to get in there and mix it up with him. That would be a hell of a fight. I've got everybody here in Philadelphia backing me, and the whole of Philadelphia boxing to back me up to get in there and mix it up with that guy. It would be a dream come true — and I actually think I'd do pretty damn good against him. I'd be crazy excited about that if them guys figured that out."
Some people may pause when reading reports such as these given that numerous road blocks can often arise when putting together bouts of this nature, particularly when the competitors come from different sports. Alvarez, though, is optimistic a deal can be done.
"Oh they're serious talks. They're serious, like wanting to get a deal done this week serious. I believe they tried to get some larger names and the larger names kind of outbid themselves, or they're under contract. For me, I've been in and out of Philly boxing gyms my whole career with pro boxers."
And if the fight does come to fruition, Alvarez has a word of warning for his veteran opponent.
"The last time De La Hoya went against a Philly guy he got knocked out by a body shot. Bernard Hopkins executed him. If he wants that to happen again, keep messing with another Philly guy."
Comments
comments