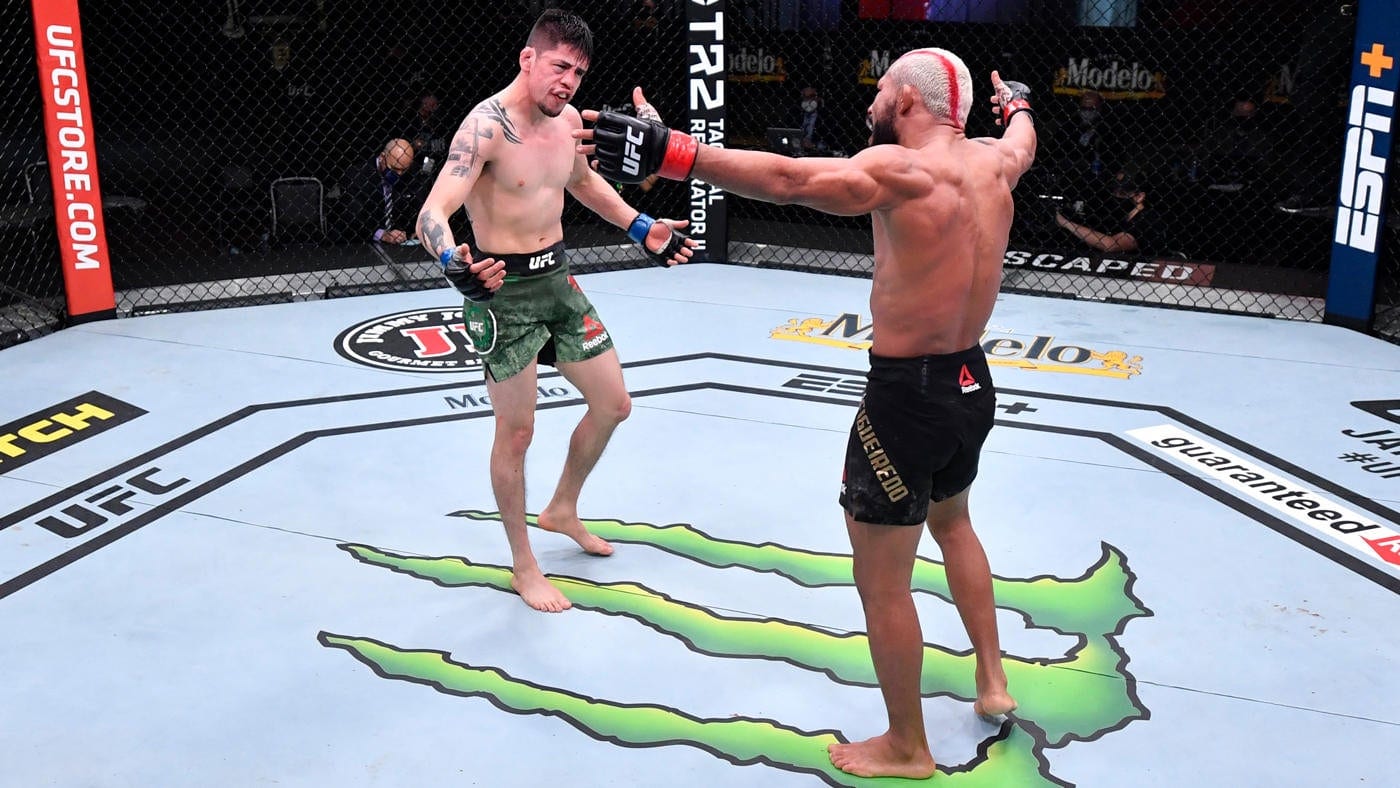 When it comes to Mexican prizefighters, there aren't many names bigger than that of Julio Cesar Chavez.
Chavez, a multiple time world champion across three separate weight divisions, incredibly went undefeated through his first 90 professional fights between 1980 and 1994 in what is one of the most legendary runs in boxing history. He would eventually retire from the sport in 2005 after compiling a pro record of 107-6-2, allowing new ground for the likes of Oscar De La Hoya and, eventually, Canelo Alvarez to act as the saviours of Mexican combat sports.
And this is a path that Brandon Moreno wants to follow after becoming the first Mexican-born UFC champion when he dethroned Deiveson Figuereido by third-round submission earlier this month.
"I think first you have to contextualise what Julio Cesar Chavez means for my country, for Mexico," Moreno said to MMA Junkie via translation. "I know that he's world-renowned and that everyone in the boxing world knows who Julio Cesar Chavez is.
"He's a legend, and you reach legend status when people, regardless if they like boxing or not, know your name – people know Julio Cesar Chavez. In Mexico, times that by the maximum, and to have someone like that have very nice words for you and recognise your name, it's very special. I've said it before, I want to be the Julio Cesar Chavez of MMA. I want to be that point of reference, when people hear my name they say, 'That guy is a legend in MMA; he revolutionised.' Right now I want to evolve MMA in my country, and I hope to accomplish that.
View this post on Instagram
"Technique is very important, and everything has to be paired with technique, but at the end of the day, having heart and courage when the time comes to fight, that's tough to have," Moreno added. "It's something that you need to forge along the way. I think some people are born with it, some people forge it as they go through their career, but not everyone has it. Not everyone has that ace up their sleeve. I think I have it, and that's what makes you a champion — a real champion."
After two furious bouts with Figuereido, Moreno says he is taking some much-needed time off but will be primed for a return to the cage by the end of the year — at which point, he says, he will underscore his dominance in the UFC's 125-p0und division.
"Unfortunately for the division, I feel invincible," Moreno said. "I'm not trying to be cocky. I don't feel this manner in a bad way. I feel invincible because I've worked so hard and I'm just so sure on myself. I already achieved one goal, and that's becoming champion. That's already done. What's next for me, and I've given it thought, and I've decided that I want to be a superstar in the sport. I want to defend my belt, and I want to form a legacy. I want to be a legend, and I'm excited to achieve it."
Comments
comments