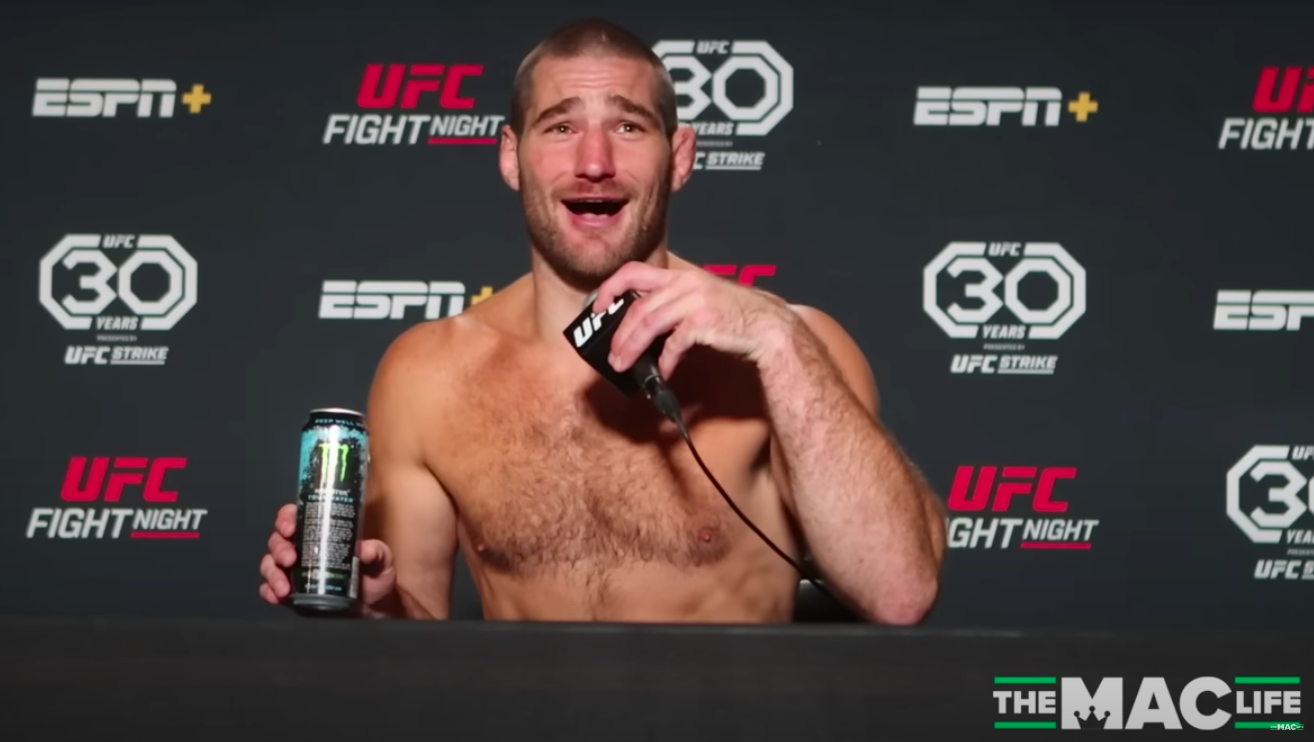 For Sean Strickland, there's nowhere else to go other than up.
The brash American middleweight earned the eighth win of his past ten fights on Saturday night in the UFC Apex when he stopped Abus Magomedov in what was his fifth main event contest of his past six. And in a division which has reheated some previous rivalries for current champion Israel Adesanya, Strickland told the media — including TheMacLife — on Saturday night in Las Vegas that it is time for some fresh faces at the summit of the 185-pound fold.
"It needs to happen," Strickland said of his title chances, as transcribed by MMA Fighting. "We know Izzy's on f*cking repeat. This is what the UFC said, 'The middleweight division's stagnant, let's get Abus in here, he might beat Sean,' and I'm like, 'Yeah right, motherf*cker! Wait until you see what happens!'
"Every time they try to bring new blood — the French guy [Nassourdine Imavov] I fought before, I sent him home. This guy, I sent him back. Every time they try to bring new blood in, I send them back. Give me the f*cking title [shot], I earned it.
"I paid my dues. Give me that sh*t. I want the f*cking title. Don't run me around. I took Imavov on f*cking three days' notice. I f*cking fought this time. I paid my f*cking dues. Just give me the f*ckingshot."
Strickland's immediate title chances will be influenced, at least in part, by the outcome of this weekend's UFC 290 clash between former champion Robert Whittaker and Dricus Du Plessis — but Strickland says he sees only one winner of that fight.
"I think Whittaker's going to walk through Dricus," Strickland later added on the UFC's post-fight how. "Whittaker's going to walk through him. We've seen Izzy fight everybody. We've seen Izzy fight all the top guys. Let's get some fresh blood in there. Let's throw some new meat at him. Maybe I've got something he don't have. Maybe we take it into deep waters, see what's up."
Comments
comments