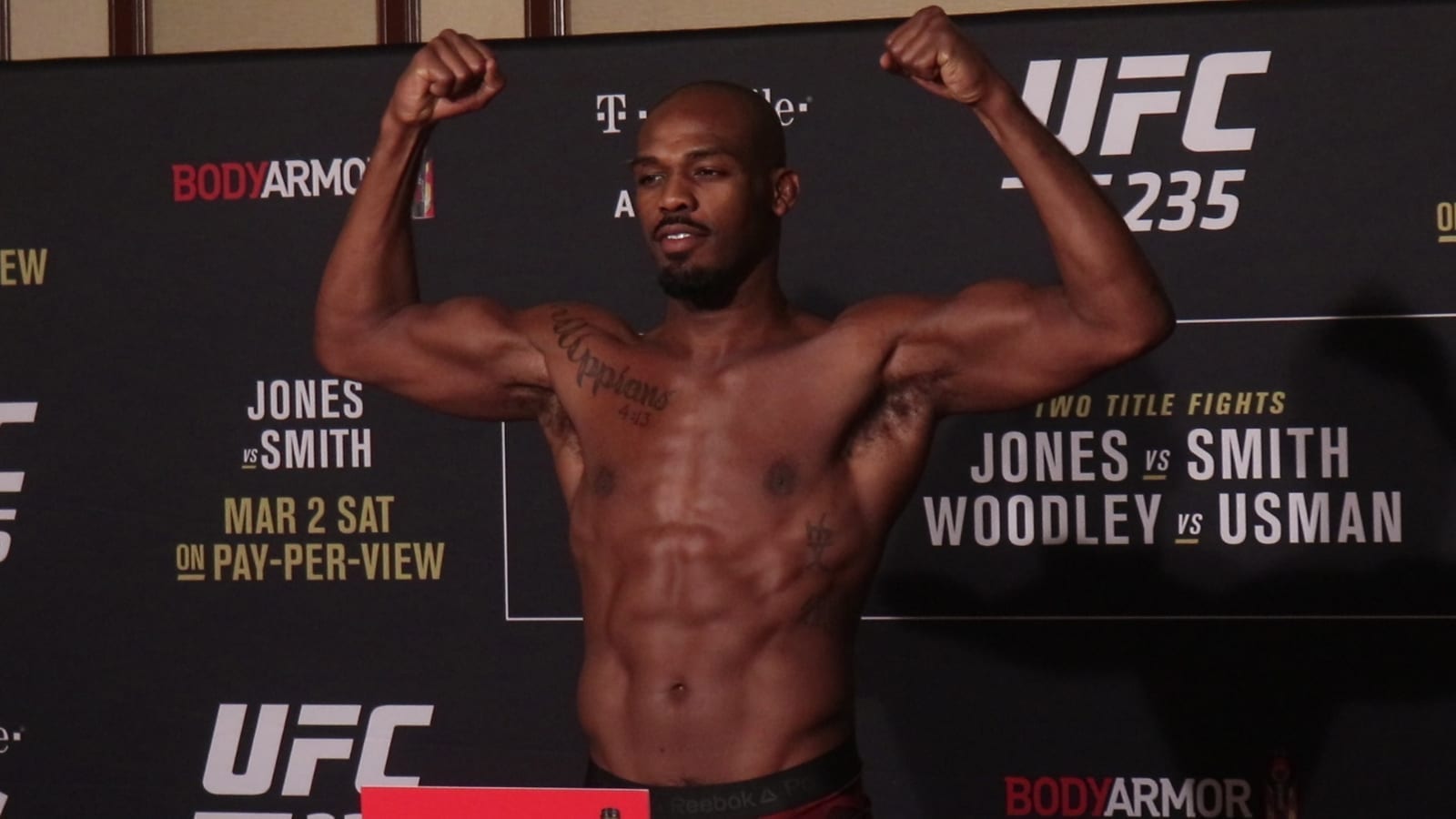 If Dana White is serious about putting together a heavyweight megafight between champion Francis Ngannou and Jon Jones, it is going to cost him according to Jones' coach Mike Winkeljohn.
Speculation had been rife that Jones heavyweight debut would come against the winner of last month's title tilt between Ngannou and Stipe Miocic but almost immediately after that particular fight, Jones went public on social media with his dissatisfaction about the pay being offered — but Winkeljohn, perhaps unsurprisingly, thinks that it is a fee well worth spending, even if it hits somewhere around $50 million.
"Gosh, I look at the big fights," Winkeljohn said via Submission Radio. "I think this fight can be easily as [big as] some of the big Mayweather fights out there. What did Floyd Mayweather make? A hundred million? I don't know. You know, that type of thing. [Mayweather] was kind of his own promoter. So, Jon's gotta share that with the UFC as far as on pay-per-view buys.
"But I don't see why it wouldn't be a $50 million fight. And the UFC still makes bank, and is able to pay off a lot of the debt they have and go forward. I think the UFC needs a superstar like Jon Jones."
That isn't to say that Winkeljohn doesn't understand Dana White's apparent reticence at the figures being quoted.
"You know what, Dana is the best in the world at the fight business, there's no doubt about that," Winkeljohn said. "And for a reason. Jon's the best in the world for what he does, and for a reason. So, of course they each went their own [way]. To be expected. That's the game. There is a fight game where he's got to fight Francis, and at the same time he's got that game, the UFC. They've got to decide how much they want to sell that many pay-per-views and how much is Jon Jones worth to them to sell that many pay-per-views.
"And Jon's gotta decide, where is that point where I'm motivated to take that risk to continue at my legacy and being the best ever to play the game. Cause there's always a risk. Someone can always slip and fall. People can fall in the bathtub. Something can always possibly happen. So, is it worth the risk? How much money is worth it to take that risk?"
Comments
comments