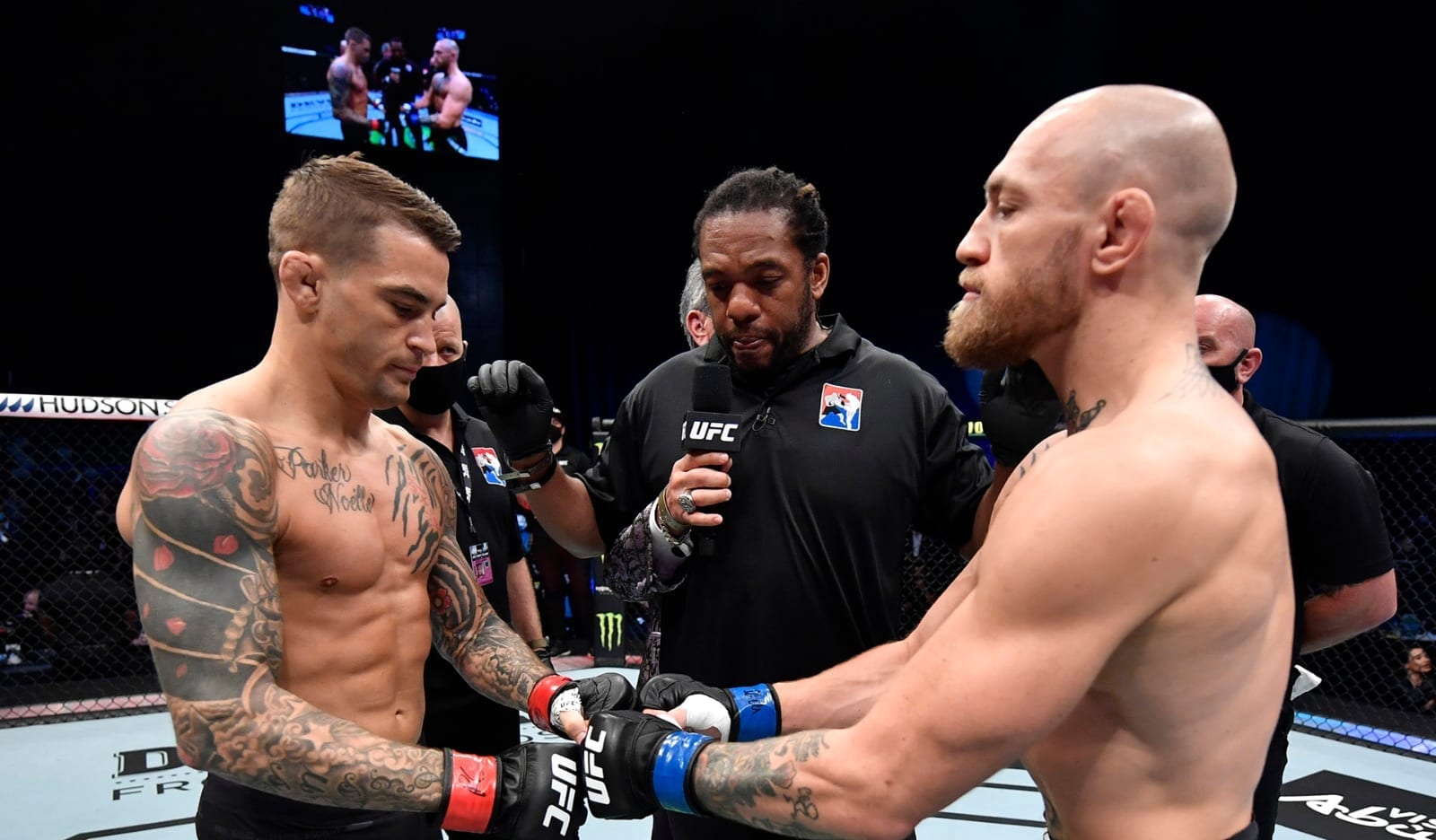 Former world title challenger Dan Hardy, who has become one of the most respected analysts in the game in recent years, suggests that Conor McGregor's advantages against Dustin Poirier could well be telling this weekend. 
The two lightweight rivals are set to meet for a third time in a high stakes matchup which tops Saturday's UFC 264 fight card in Las Vegas. As MMA reporter Mike Bohn pointed out, Saturday's fight will be just the 14th trilogy fight in UFC history — and with respect to Randy Couture's three fight series with both Vitor Belfort and Chuck Liddell (among others), McGregor vs. Poirier III is the biggest of them all.
Much has been speculated as to how this fight will play out. McGregor scythed through Poirier in their first meeting, sending him to the canvas less than two minutes into the first round en route to a TKO win — while Poirier claimed victory in the second round this past January after McGregor had won the first round on the scorecards.
McGregor has come back before. His loss to Nate Diaz several years ago was very much avenged some months later, with McGregor orchestrating a masterful gameplan to come out on top — something which many expect to see repeated this weekend.
Speaking to Aussie outlet Submission Radio, Dan Hardy says that McGregor's skills might well be too much for Poirier — but that it also won't be easy.
"I do think he's a better martial artist just generally than Poirier. I think he's got a better mastery of range and striking, a better understanding of the application of martial arts and how to work somebody over psychologically as well," Hardy said.
"You've got to earn it as well. You can't just get in there with the skills that you've earned in your early career and expect it to carry you all the way, especially when you've got a dog in front of you like Poirier who'll just take you into deep waters and see what you're made of."
Judging by some of McGregor's comments in advance of Saturday's scrap, this is a challenge he is relishing.
Comments
comments