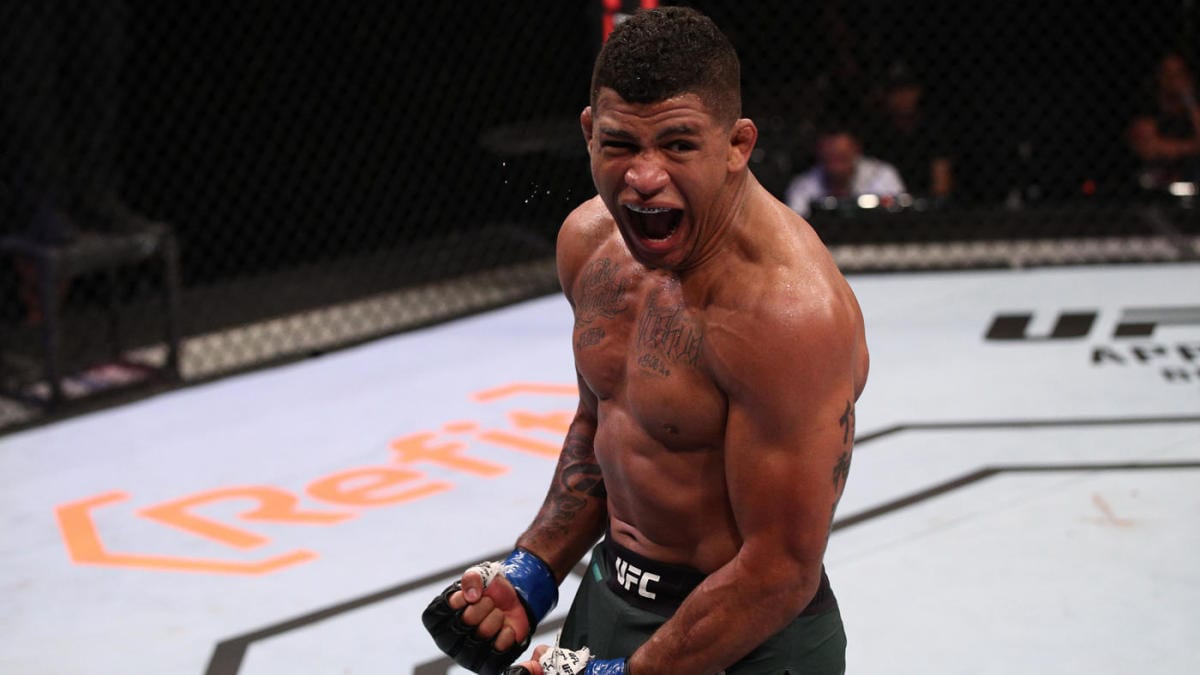 Gilbert Burns finds himself in the unique position of challenging for a UFC world championship against a fighter with whom he has spent countless hours on the practice mat — but when it comes down to it, the Brazilian submission specialist says he will show why he is a 'finisher' when he takes on Kamaru Usman in the UFC 258 main event this weekend.
Burns and UFC welterweight champion Usman have traded blows on the mats of various training facilities for much of the last decade. In fact, Burns cites the difficult nature of these sessions as being crucial as he prepared for this various tests in the UFC but now that the two former training partners are set for a collision course in Las Vegas this weekend, Burns says that their shared hours together should make for a compelling contest.
"I know a lot of things about him, he knows a lot of things about me," Burns admitted to MMA Fighting. "I'm training with a lot of teammates that know a lot of things about him. They've kind of helped me out a lot. It's a little weird because I still like Kamaru a lot. I have so much respect, but the way I see it, it's going to be a hard competition.
"It's going to be a hard day at the desk and I don't know if it's good or bad to know the guy the way I know. I know a lot of things about him and I make a lot of strategy about that but he knows too so it's hard to say if it benefits or not.
"I think it benefits, because I know how hard I need to be ready, and I'm working to get as ready as I need but so is he. I don't know if it helps so much. We're about to find out. This is going to be the first time that I fight against a guy that I trained very much. We're about to find out on February 13."
View this post on Instagram
Burns cemented his title opportunity last May when he routed former champ Tyron Woodley through five rounds — but he says that if fans were impressed by that performance, just wait for Saturday.
"If people like the way I looked against Woodley, they have no idea how I'm going to show up now," Burns said. "I'm way faster, stronger, quicker, the cardio's right there, jiu-jitsu's been improving so much, wrestling, striking, I cannot wait. I think I'm dangerous everywhere and I can finish the fight everywhere.
"That's the difference between me and Kamaru," he added. "Kamaru looks first to domination. He wants to dominate you, put you in a bad spot, make you tired, wear you out and then beat you up. I'm different on that than Kamaru.
"I want to finish you, I want to beat you up, knock you out, submit you. If I cannot, if I think you're going to stay there, then I think of domination. But first, I'm thinking of finishing. That's what I'm looking for and I'm looking forward to being dangerous everywhere in that fight."

Comments
comments