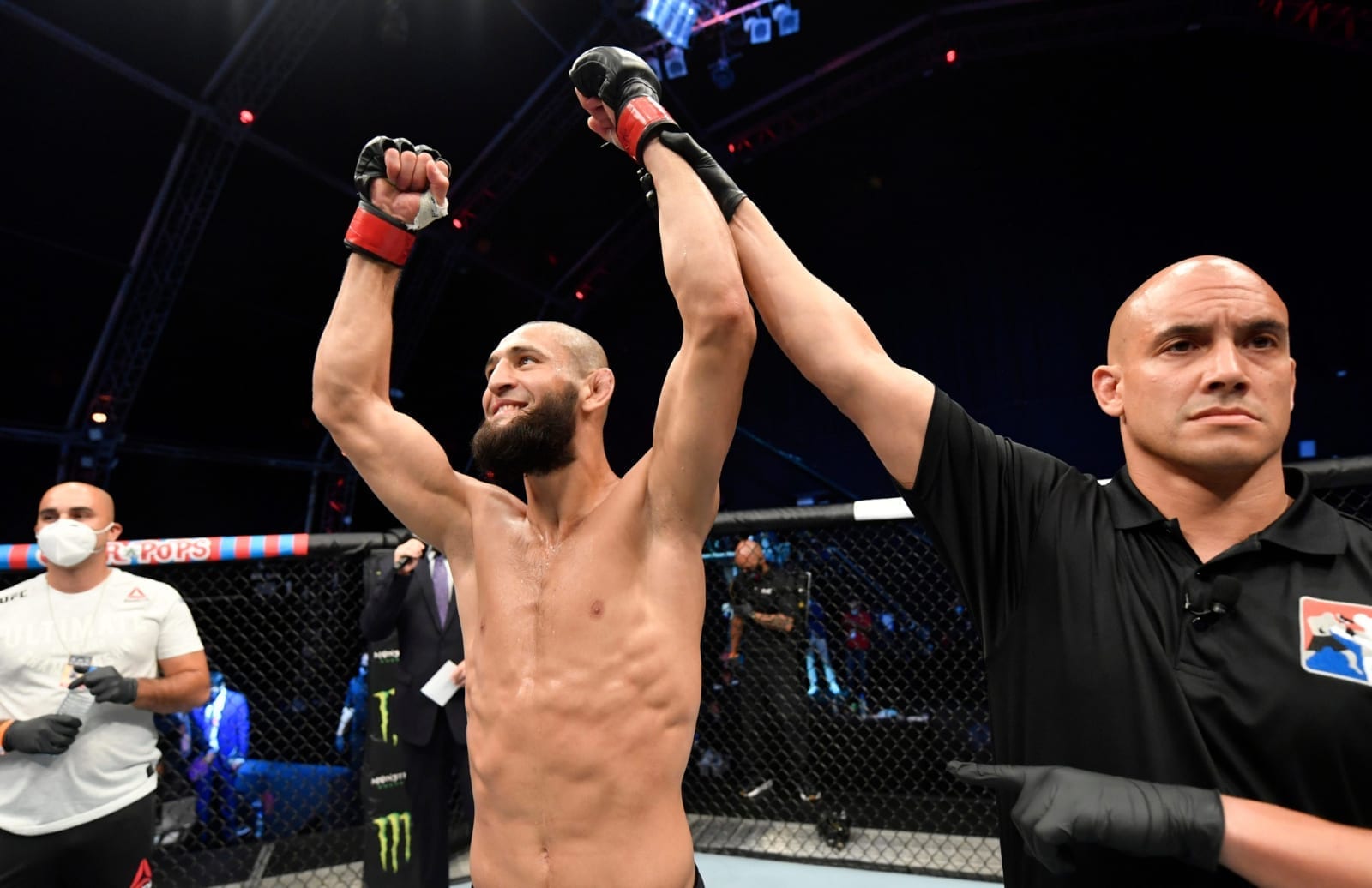 It's been a while since we've seen Khamzat Chimaev in the cage — but if his next Octagon assignment was to come against Colby Covington, he says that it would be a one-sided beatdown.
Chimaev infamously stormed onto the scene on 'Fight Island' in the summer of 2020, winning two fights in the span of just ten days before winning his third just over a month later. Since then, though, the Chechen-born Swede's output has slowed somewhat, fighting just three times since October 2021 — with his last outing seeing him dramatically missing weight ahead of a scheduled main event fight with Nate Diaz.
That prompted UFC officials into a late shuffle of their cards, seeing Chimaev instead fight and defeat Kevin Holland in September of last year. Since then — nothing.
There had been speculation that Chimaev would face Colby Covington in the UFC's recent event in London, but as he told MMA Fighting the believes hat fight would have been little more than a sparring session.
"For me, that's an easy fight," he told Ariel Helwani on The MMA Hour. "Stylistically for me, it's much easier. I'm a much better grappler than him, much better wrestler than him, my striking as well, hard punch. He spoke about his cardio. How's he going to use his cardio? How is he going to take me down? How is he going to hurt me?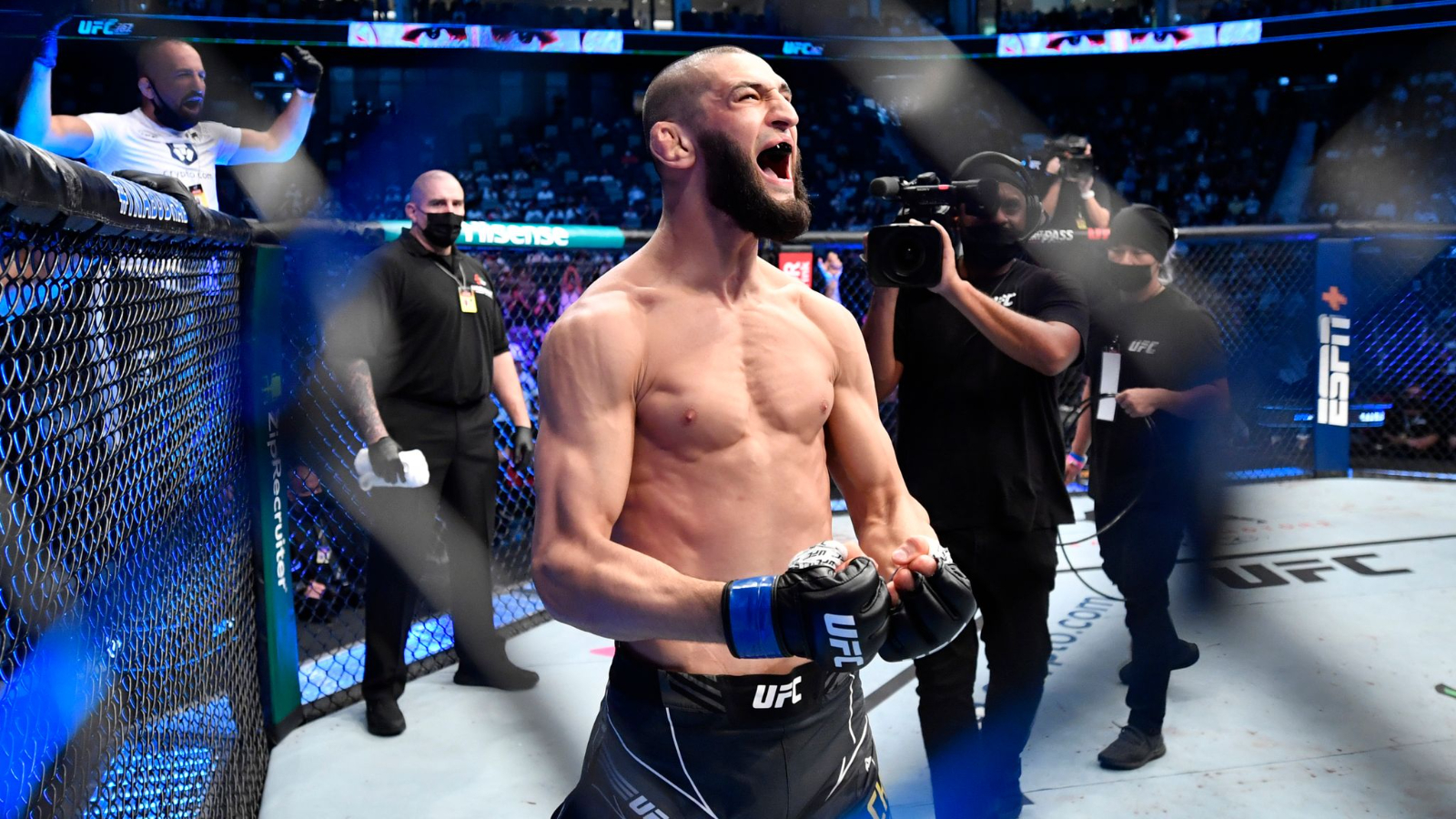 "He's too little a boy. He's scared. That's why when guys move up he starts, 'I was never offered.' Why didn't you talk about that before? One day before, Dana White said Khamzat is moving up and the day after [Covington] starts to speak about me. Why didn't he speak one week before that? Now you see."
But whether or not his path goes through Covington — and even whether it takes place at welterweight or middleweight, or both — Chimaev sees one eventual destination: the summit of the pound-for-pound list.
"I don't care about that sh*t belt as well," he said. "I'm here to make money and be happy and make good for my family so they can do whatever they want. I'm never going to lose my fight. If they're never going to give me the belt, I can fight, I'm never going to lose the fight, what are they going to do?
"I will be No. 1 pound-for-pound without the belt. First fighter in the world to become pound-for-pound No. 1 without the belt."
Comments
comments