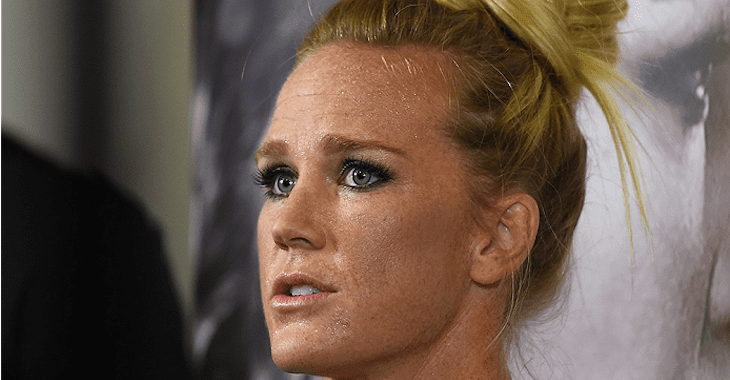 Holly Holm's appeal regarding her unanimous decision defeat to Germaine de Randamie at UFC 208 has been denied by the New York Athletic Commission.
While it was always a long shot, Holm had previously stated she had hoped it would offer her some credibility and weight to her demands for a rematch. The original bout, held in Brooklyn earlier this month, had ended in controversy after Holm was struck multiple times by de Randamie after the bell to signify the ends of both rounds two and three.
Despite the fouls, the referee elected not to dock a point from de Randamie, and in the context of her winning a narrow judges decision, that was potentially a fight altering decision.
The NYAC have decided, however, that they will not be taking retroactive action.
"After a review of the video footage of the bout, the New York State Athletic Commission determined that there was no clear error or violation of statute or rule by Referee Todd Anderson," an NYSAC official said, speaking with MMAFighting.com. "Therefore, the scoring and outcome of the bout will not be modified."
Regardless of the protest, while acknowledging the strikes potentially altered the outcome of the fight, Holm maintains that as a fighter, she should have done more to prevent the blows from landing at all.
"I'm not trying to be like a wuss about it and whine," Holm said on The MMA Hour, Monday. "That's definitely not what I'm trying to do. I think that's a hard spot for me. A lot of people keep saying, well, she hit you after the bell, how do you feel? Well, I'm a fighter. I'm not going to sit here and whine about it and complain. There's a lot of things I could have done.
"At least own it. She knows she did it on purpose and one of them definitely rocked me."
Comments
comments