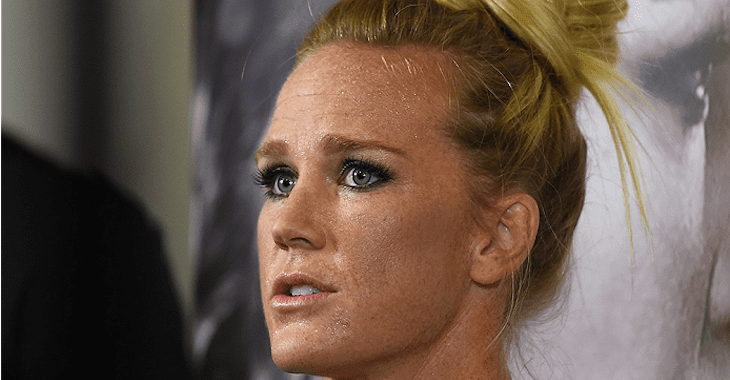 It seems as if the long awaited contest of Holly Holm vs. Cris Cyborg has been put off once again.
The two women have been circling the other for quite some time now, perhaps even since Holm defeated Ronda Rousey back at UFC 193. But, despite fan interest and apparent multiple attempts at making the contest, the duo have never stepped into the cage to compete.
Now, despite rumours of a meeting finally coming to fruition for the last UFC pay-per-view of this year, UFC 219, it appears as if the fight has once again been taken off the table during the negotiation stages. While Holm appeared a logical contender for Cyborg's 145-pound women's featherweight title, it seems as if her and the UFC cannot come to terms.
So says Holm's agent, Lenny Fresquez.
"Holly was anxiously awaiting the Dec. 30 fight with Cyborg, and had been training for it," Fresquez said, speaking with MMAFighting.com. "But we could not come to financial terms for this featherweight title bout in December. We look forward to meeting her under the right circumstances."
It certainly marks a setback for the UFC. Short of a Conor McGregor return, a contest between Holm and Cyborg could well be the biggest fight the UFC has to put on the December 30 date.
As far as Cyborg goes, she still wishes to compete on the card, and is seemingly unimpressed with Holm.
"The big fights are the ones you want as a fighter," Cyborg's manager George Prajin said to MMAjunkie. "Those lead to the most money. I can't speak for her camp. All I can say is that Cris has agreed to the fight.
"I would assume Holly doesn't want to fight Cris. Holly is pricing herself out of the fight because she doesn't want to fight her."
Comments
comments