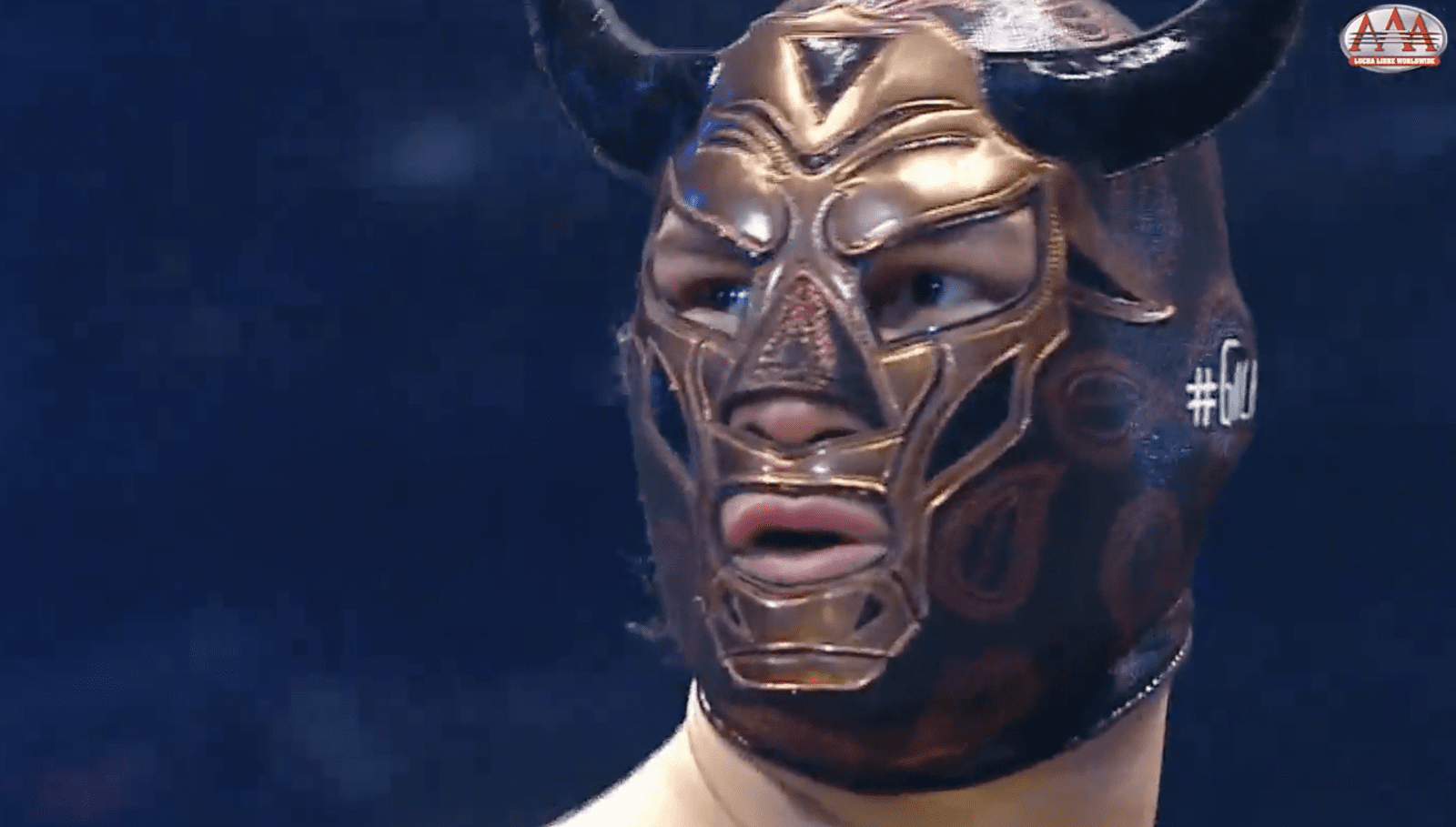 There has always been at least a tangential link between mixed martial arts and professional wrestling.
There is no doubt that some of Vince McMahon's promotional techniques have been moulded and applied to the UFC (and MMA as a whole) which, in turn, have found their way into boxing and other combat arenas. Several athletes have crossed over between the two endeavours —  with Ronda Rousey and Brock Lesnar achieving considerable success in both — and it seems that former UFC heavyweight champion Cain Velasquez is poised to become the next to make the leap.
A noted pro wrestling fan, Velasquez madehis debut in the squared circle at Triplemania XXVII in Mexico City earlier this month and according to reports, he performed admirably — with the heavyweight fighter even showing off his agility by performing an acrobatic 'Hurricanrana' move.
View this post on Instagram
He enjoyed it to such an extent that a return to mixed martial arts doesn't appear to be a foregone conclusion.
"I've always loved MMA as well from when I started doing it until now,"Velasquez said to MMA Junkie. "I'm still training and I still love it, so I'm not sure if I'm done yet. I still love MMA but pro wrestling is something I really love as well.
"It hit me by surprise and I wasn't sure if I would like it or if I could even do it at first. I've becoming a natural to it. I love the acting side of it, the entertainment. I get to do stuff that's physical then it also looks cool."
Considered one of the greatest heavyweights in mixed martial arts history, Velasquez's recent career has been mired by injury problems. His first fight in two-and-a-half years against Francis Ngannou earlier this year was ended within 30 seconds after it appeared Velasquez injured his knee, while also being on the receiving end of a thunderous shot from the Cameroonian heavyweight.
Comments
comments