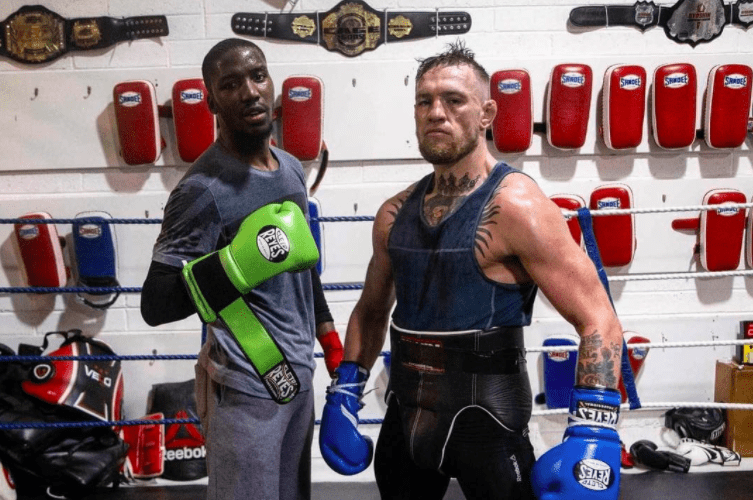 For every minute spent under the bright lights of the UFC's octagon there are hundreds of hours spent on the training mats, bleeding and sweating your way towards success.
One man who has seen Conor McGregor do exactly this is his longtime SBG Ireland teammate and training partner, Frans Mlambo. Bellator bantamweight Mlambo, the former IMMAF featherweight amateur world champion, has been a regular member of McGregor training camps over the years with his crisp style of counter-punching very well respected by the Dubliner — and now Mlambo has lifted the lid on exactly what it is that he sees in the gym when he spars with McGregor.
"I always say he's always very good at reading what you're doing," Mlambo told The Sun. "If you switch up your game mid-sparring he's very good at reading what you're doing.
"I've been sparring him for years, but when you see him in fights he's just a different beast. You get a load of fighters who shine in the gym, he shines when you're out there."
Mlambo says that he is unsure if his sparring services will be required for the proposed January fight with Dustin Poirier, as he says he is brought in for stylistic matchups for when McGregor's opponent presents similarly speedy shots as 'The Black Mamba'.
"I was kind of in his camp when he was at featherweight," Mlambo added. "I'm still a bantamweight, so it probably doesn't make as much sense to use me. It would make real good sense if it was someone who presented just speed, then I'd probably be getting the call."
Comments
comments