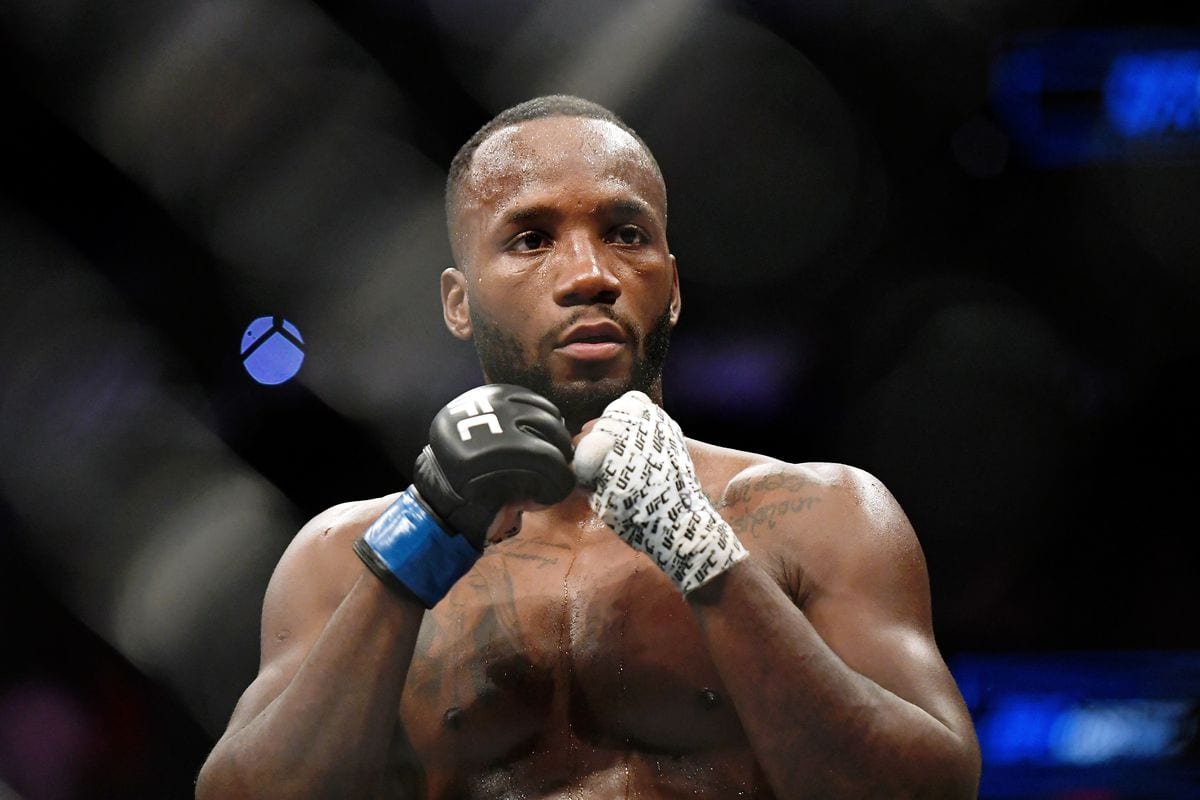 After calling for a fight with Jorge Masvidal for much of the past two years, Leon Edwards says that he now has little interest in gaining revenge for the 'threepiece and a soda' backstage brawl at UFC London back in 2019. 
Edwards extended his unbeaten streak at 170-pounds last weekend when he outpointed Nate Diaz across five rounds in Arizona and appears poised to challenge the winner of the presumptive next title bout between champ Kamaru Usman and Colby Covington. But rather than looking for a fight to keep him busy in the meantime, Edwards says that Masvidal isn't on his radar right now.
"Let's say they do give Colby the title shot, I'm not fighting no one else unless it's a title shot. That's just it," Edwards told UFC commentator Jon Gooden. "I'm not gonna start fighting 10, 11, 12 fights and still ain't got a title shot. I've earned my way. I didn't b*tch and moan when I took my loss against Kamaru. I worked my way back up to now have a 9, 10-fight win streak. I feel like I deserve it.
"Colby went and got knocked out for the title shot, went and got a weird win, and now is back in for a title shot, which is f*cked up. It is what it is but let's say they do give him the title shot, then I'll fight the winner later on this year but I'm not fighting no one else."
And after Jorge Masvidal announced on Thursday that he would like to fight anyone in the top five (subtext: Leon Edwards) in October or November, Edwards is uninterested.
"I know they're talking about Masvidal but I've been asking to fight Masvidal f*cking two or three years ago," Edwards said. "Like, running him down but he kept turning me down and saying 'Nah, I don't want to fight,' even though the UFC wanted it. Now I feel he's just been chinned for the world title, I don't feel I need to do that now. I'll wait for my title shot. I worked hard to get here and that's just more time to plan."
Comments
comments