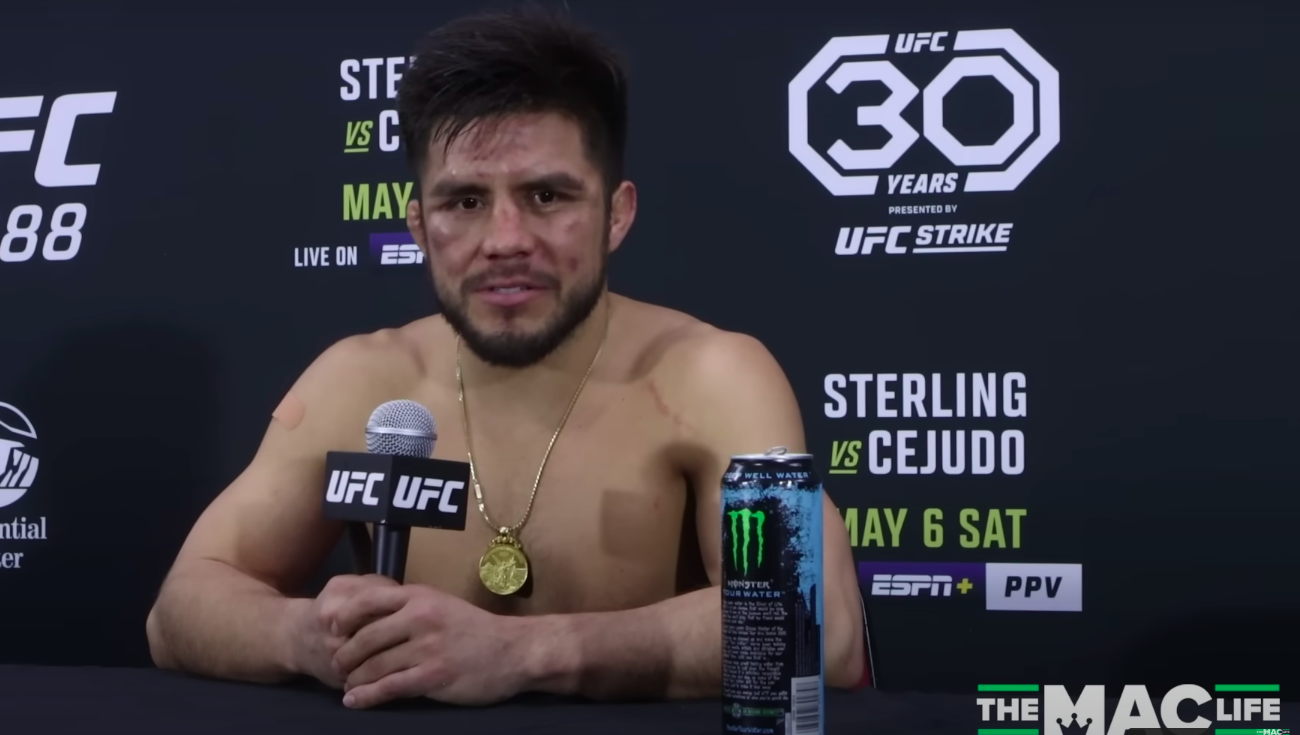 Losing isn't a familiar sensation to Henry Cejudo.
On Saturday night, moments after losing a split decision to reigning UFC bantamweight king Aljamain Sterling, a deflated Cejudo spoke to the media, including TheMacLife, about what was going through his head after his plans for a title-winning comeback and pursuit of another title at 145-pounds, crumbled in Denver, Colorado.
"It sucks. I hate losing, but it's also been three years," Cejudo said. "I just don't know where to take it from here. I'm a little confused right now. … If I'm not first, I'm last. If I can't beat Aljo, my biggest goal was to go up to 145-pounds. If I didn't get the victory over (Aljo), I just don't know where that puts me.
"I'm such a f*cking competitor. I don't think people realise that. To me, it's all or nothing. If I'm not first, I'm f*cking last."
Let's Go! I will take another of @funkmasterMMA 's leftovers .. for now! https://t.co/I7jVSbcaxp

— Merab "The Machine" Dvalishvili (@MerabDvalishvil) May 8, 2023
But as they say, time heals all wounds. On Monday afternoon, Cejudo indicated that his time in mixed martial arts is far from over — and he called for a fight with the top-ranked Merab Dvalishvili, who just so happens to be a key training partner and close friend of Sterling's.
"This sh*t is far from over," Cejudo wrote on social media on Monday. "I want Merab Dvalishvili's head on a plate!" He also indicated that he would like the bout to take place at UFC Boston on August 19 — the anniversary of when he won Olympic gold in 2008.
Georgia's Dvalishvili, who is the top-ranked fighter in the UFC's 135-pound fold and has won each of his past nine fights, has vowed that he will not seek the title as long as Sterling holds it. And he seems to be more than up for the challenge, responding: "Let's Go! I will take another of [Sterling]'s leftovers .. for now!"
–
Comments
comments