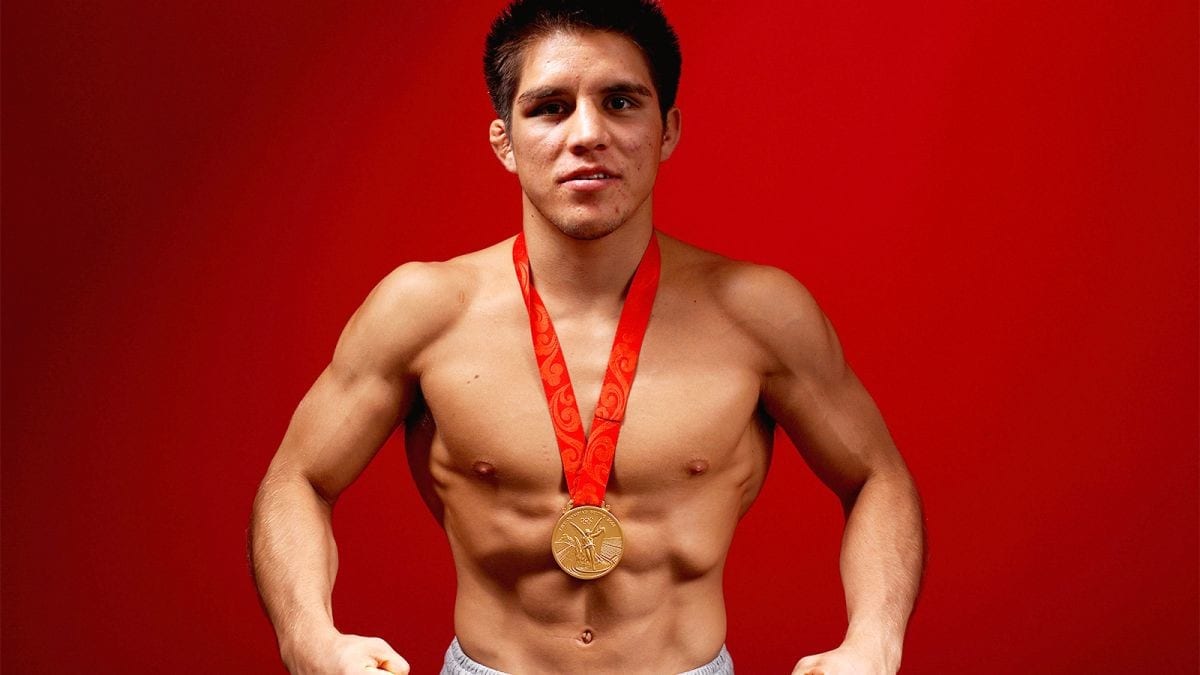 A line is patiently forming to face 125-pound champion Demetrious Johnson. The thing is, the champion has beaten most of them already.
Henry Cejudo underlined his case for a second shot at the dominant flyweight champion at UFC 215 last night, earning the first finish of his UFC career in the process when he stopped Wilson Reis via strikes early in the second round. Cejudo, the Olympic gold medalist, certainly has the fighting resumé to rival that of Johnson but, as happens so often when highly-touted opponents steps into the cage with the champion, 'Mighty Mouse' proved too much.
Second time around, however, Cejudo says things would be different.
Speaking to the media following UFC 215, Cejudo said that he is confident in his abilities to dethrone the champion.
"I'm the one," Cejudo said in the post-fight press conference. "I know I'm the one. I have the style, I have the wrestling. I know I'm the one to beat Demetrious Johnson. No disrespect to these fighters, no disrespect to any of them. Anybody has that fighter's chance, but I believe I have the style to eventually beat him, and I truly do believe that.
Despite pulling out of his bout with Johnson at UFC 215, Ray Borg is expected to receive the next title bout but Cejudo says he must prime himself for the dangers that Johnson can pose.
"Emotionally, I do want to fight him right away. Technically, am I going to be ready for this guy? I don't want to just fight Demetrious; I want to beat him. He's been on my mind since he beat me. I'm a competitor, man. To get stopped in front of 20,000 people, that (expletive) hurts. I think about it a lot. There's a reason why he's the pound-for-pound best fighter in the world. That's who I have to beat – not just fight, beat."
Comments
comments