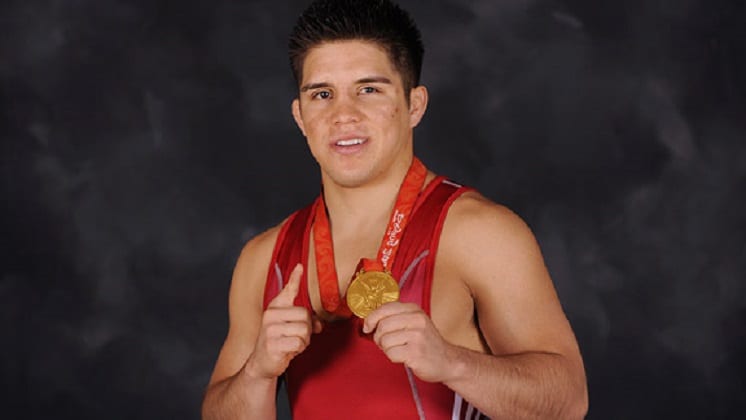 UFC flyweight champion Henry Cejudo has lost the belt he earned by defeating Demetrious Johnson last month, but perhaps not in the way that you might imagine.
Cejudo, who was invited to Moscow last weekend as a special guest fighter for the UFC's debut event in Russia, lost his luggage on his way to Moscow owing to a mix-up on his flight over and, unfortunately for him, that included the gold belt which he was carrying in his bag.
"Unfortunately, my belt is in my luggage," Cejudo said to reporters in Moscow, explaining his bad luck.
"So now, on top of my gold medal, now it's my belt. I don't know what it is about gold. I can't keep it."
Cejudo is referencing the Olympic gold medal which he won in the 2008 games being lost in a fire last October. The UFC flyweight champion also suffered burns to his feet while escaping a blaze in Northern California.
Cejudo scored an upset win against Johnson at UFC 227 in California, becoming the first man to defeat 'Mighty Mouse' since 2011 in the process.
Comments
comments