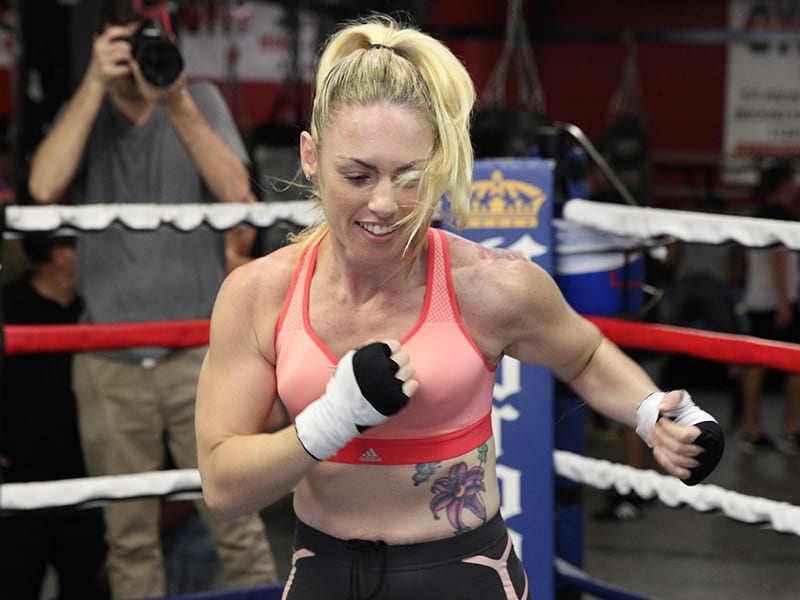 Earlier this year, Conor McGregor took on Floyd Mayweather in a historic boxing bout that earned both men plaudits (and money).
While McGregor came up short against the boxer, going ten rounds before fading at the end, he did enough against one of the best ever to win over skeptics who claimed he wouldn't even land a punch on Mayweather.
And to some, he did even more. According to Heather Hardy, undefeated boxer and recent Bellator acquisition, she saw plenty from McGregor that suggested to her the UFC champion could have plenty of success should he continue applying his trade in the ring.
"Before the fight, I felt like [McGregor] could stand with 90 percent of the champions at 147 and 154 pounds," Hardy said, speaking with MMAFighting. "For me, it was about him not beating Floyd, not that he couldn't box or stand in there or be a boxing champion because I totally believe that half the shit he pulled on Floyd, he would have beat some other champion with."
Indeed, Hardy believes that McGregor could do serious damage with a boxing career, and sees championship belts as a real possibility.
"There is no doubt in my mind that he could be," Hardy said. "He has that champion mentality and that attitude that – even the way that he came in trying to intimidate Floyd. That would have worked on a lesser fighter. We're talking about Floyd Mayweather, one of the greatest of all time, you can't deny him of that, as much as you may hate him as a man or not respect the things he says or does – which I would agree, I don't respect a lot of the things he says or does – but from a completely boxing standpoint: he's just in a different sphere.
"But I say that to say this, I think McGregor is amazing and could totally stand in there and win a title in boxing if he wanted to."
Comments
comments