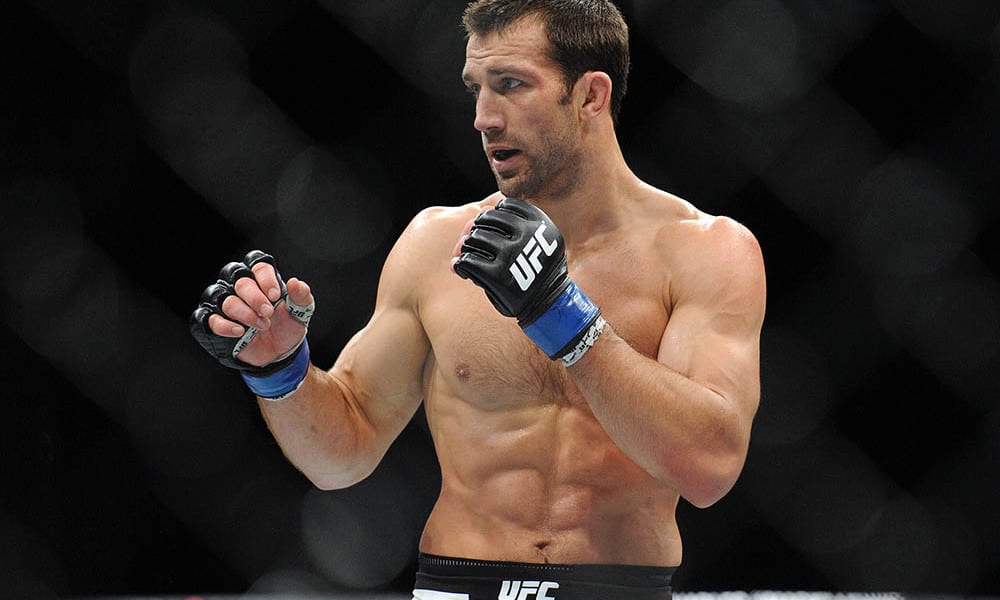 Luke Rockhold has questioned the wisdom in Sean Strickland's decision to stand and bang with world class kickboxer Alex Pereira last weekend.
In what was essentially a top contender matchup at UFC 276 Strickland was folded midway through the first round by a stinging left hook from the Brazilian, with a right hand to the forehead following immediately afterwards added for good measure. And as former middleweight champion Luke Rockhold put it, Strickland was presented with a test of his fight IQ — and failed it miserably.
"I think he got conned by the system," Rockhold said to Submission Radio, as noted by MMA Fighting.
"Sean, he just proved how f*cking dumb he is. The system wanted him to try and stand with him and prove that stupid point, and he just [fell for it]. It happens. It happens to a lot of people. You try to over-prove yourself and do something stupid. That's the game, that's the fight game. It's a mental f*cking battle, and he lost the battle."
Rockhold had been due to fight Strickland some months ago before the fight ultimately fell apart but will instead take on Paulo Costa in August, and he says he intends this to be a performance which breathes new life into his own title credentials.
"Anything is possible with this fight and in this fight," he said. "Of course. I mean, Marvin Vettori is the number one guy in the world, right? Or Whittaker? Paulo's only been smoked by Izzy. Vettori barely, he didn't do anything great against him last time. So, if I can go out there and smoke him, it's gonna tell.
"I know how to fight Izzy," Rockhold explained. "It's a straightforward fight. He's a tough fight, man. He's a big puzzle. He's the most complicated puzzle there is at middleweight that there's been for a long time. So, it's going to be interesting. But I think with the right game, that's my fight.
"We were talking the other night and I think the hardest fight for me right now is Whittaker. But if I play the right game with many of these guys, it's my fight. So, I just gotta be level-headed and focused and f*cking go out there and do my thing."
Comments
comments