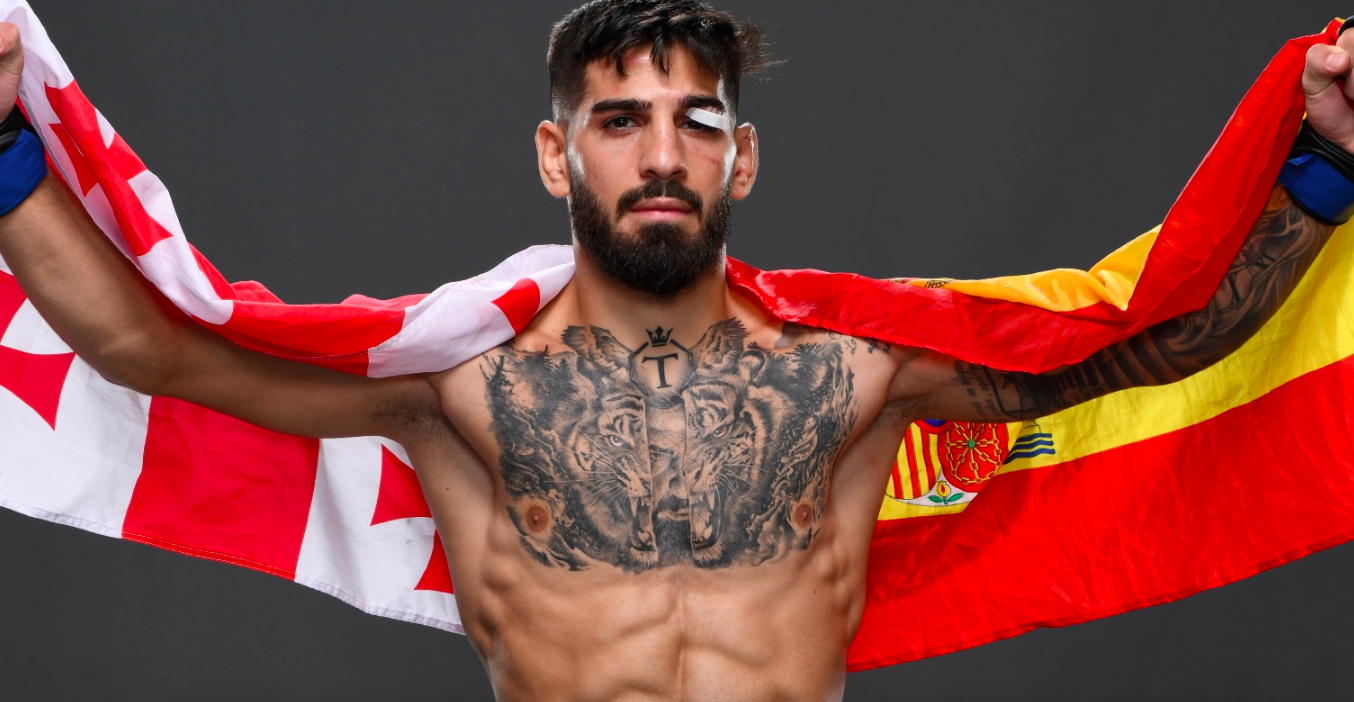 Ahead of his debut UFC main event this weekend, the unbeaten uber-prospect at featherweight, Ilia Topuria, says that he is no longer interested in pursuing a fight with Paddy Pimblett, saying that the Englishman is all bark but no bite.
Topuria takes on veteran 145-pound fighter Josh Emmett this weekend in Jacksonville, Florida in a fight which could usher the Georgian-Spanish athlete into the upper realm of the UFC's featherweight rankings, and one step closer to title contention for Alexander Volkanovski's belt.
For a while, it seemed as though Topuria was on a collision course with Pimblett following a hotel confrontation in March of last year in the UK which led to both men frequently lambasting the other at every opportunity.
But now, Topuria says that Pimblett isn't on his radar because he "hasn't achieved anything."
"Paddy, you know what happens with Paddy?" Topuria said in Spanish to the media in Florida this week. "He's a person that media attention wise, he's big. But as a fighter we all know he's not worth anything. He's not even ranked. He hasn't done anything.
"So giving merit to a person that's only where he is because he knows how to sell himself well, I don't think that's the right thing to do. We're athletes. In the UFC, the difference between them and other organisations is that here what's valued is the sport and Paddy, sporting wise, hasn't achieved anything. That's why he doesn't interest me at all."
The Topuria-Pimblett rivalry can also be traced back to comments made by Pimblett in 2021 in which he appeared to make light of the Russo-Georgian war, during which members of Topuria's family were killed. Pimblett later apologised for his comments, saying that he did not understand the context of the reference he was making.
Comments
comments