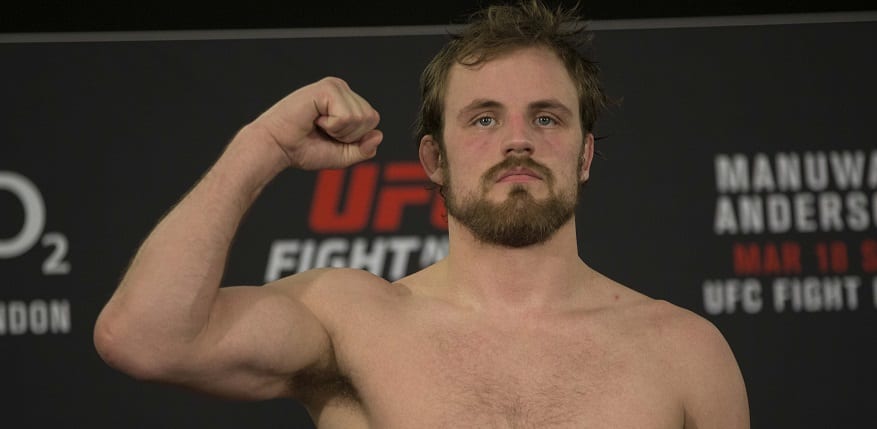 Gunnar Nelson enhanced his reputation as one of the sport's most venomous submission artists on Saturday night at UFC London. The Icelander earned a second round submission over Alan Jouban, after first rocking the American fighter on the feet before dragging the fight to the mat and securing the victory with a guillotine choke and a 50k cheque for 'Performance of the Night'.
Speaking to the media after the win, Nelson's third in his last four bouts, he explained why he went for the submission after staggering Jouban on the feet with a straight right followed by a head kick.
"At that point it was the obvious opening for me. I felt the way it went was just the most clinical, really. Instead of running into him and throwing a bunch of shots to get the knockout — he was out. There was no need to give him a few more punches to the face. He's a pretty guy as well. He's a model, you know? There was no need."
With injury removing Nelson from his scheduled bout against Dong Hyun Kim in Belfast last November, the SBG man says that he wants more time in the cage to continue his development.
"Try to get some good opponents, some top ranked opponents. Right now, I'm just looking to go home to my son, get back to the gym. As I said that time spent in the octagon, there's a lot I can learn from that. The feel from being in there, the energy — I feel like learn a lot from that. I felt different this time in the cage than I felt ever."
Watch Gunnar Nelson's full post-fight press conference below.
.
Comments
comments