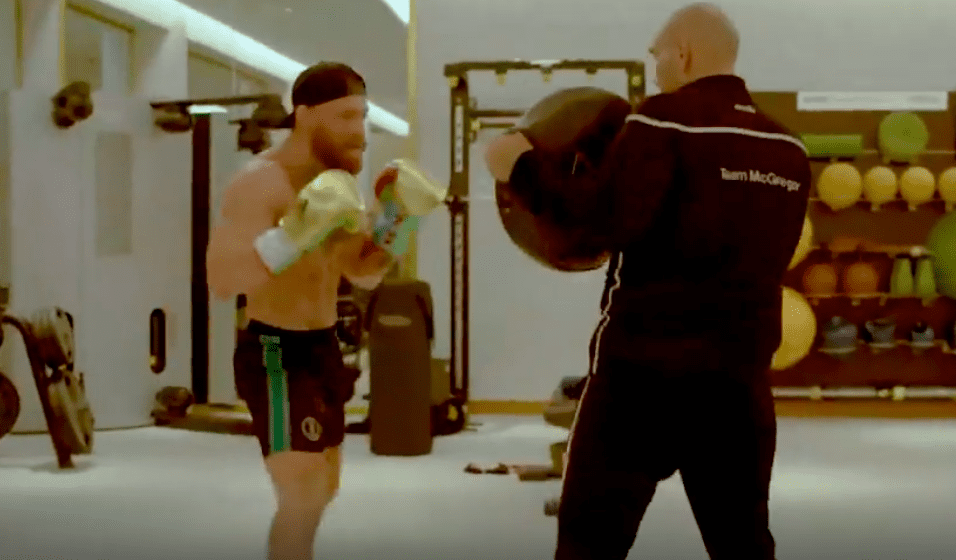 Just months after undergoing surgery which saw a titanium rod inserted into his left leg, Conor McGregor is well and truly back on his feet.
The Dubliner has showcased his power on the pads in newly-uploaded footage to Instagram, and told fans to "strap themselves in" as he focuses on his return to action which is expected to come next year.
"First time back on the pads! What a buzz!" McGregor wrote to his 42.8 million followers on Instagram. "Like my good friend [Arnold Schwarzenegger] says, 'I'll be back, b*tches!'
"Back with a vengeance! Thank you to all my doctors and my team for getting me this far so soon after surgery! There is work to be done but doing work is what I'm known for. Strap yourselves in for the greatest comeback in sports history!"
View this post on Instagram
View this post on Instagram
McGregor also provided a further update in which he detailed that it will be just two more months before he can amp up his training even further.
"Two more months I am able to kick, grapple and run again. Ecstatic and grateful at my position current," he wrote. "Watch the work get put in now. 8 weeks left this calendar year. Perfect to get a head start on 22'. You think a broke bone stop me? Ho I've 3 legs."
Comments
comments