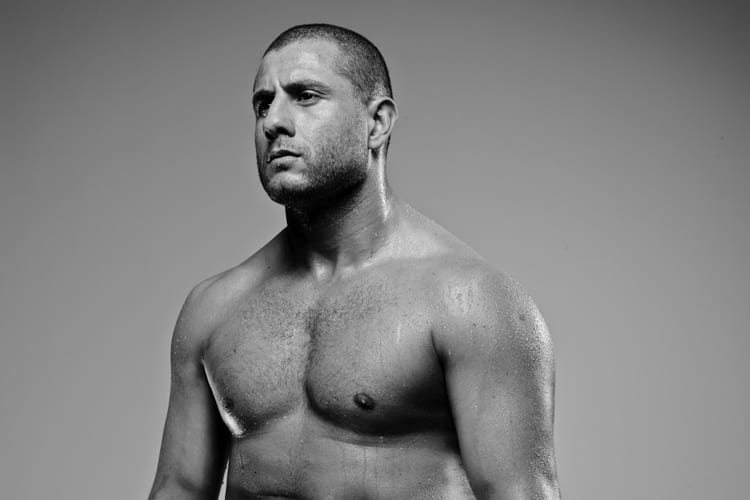 Among kickboxing afficionados, Gokhan Saki's recent singing for the UFC is a pretty big deal.
'The Rebel' amassed an 83-12 (59 KOs) in a career which began nearly two decades ago, winning all manner of title and competitions along the way. Saki signed with the UFC earlier this year and earned a first round knockout of Henrique de Silva in his debut in September. He was set for his sophomore outing at UFC 219 on December 30th in Las Vegas, Nevada, against Khalil Rountree before it was announced this week that he had been removed from the card.
No reason was initially given but Saki has taken to social media to announce the cause of his withdrawal.
"As has been announced everywhere, i'm not fighting on the UFC 219 card," Saki wrote on Instagram. "I wanted to announce this myself but i needed some time to recover mentally from this bad news. I got injured during a training and went to the hospital for this. My team and management took the decision with the medical team that i needed treatment and i have to think of my health first. I didn't want to accept this but i'm glad i have the right people around me.
"It felt like i let my fans and supporters down, i was really looking forward to this fight. So the bad news was a bitter pill to swallow. But this is top sports and injuries are unfortunately a part of it. I'm recovering now and will be back in training soon. I want to thank my opponent Khalil for preparing for me and i wish him best of luck on December 30th. I want to thank all my fans/supporters for their great messages and i promise you 2018 i will give you KNOCK-OUTS! One knee, no knee, i will be there violently!!!!"
Rountree has been afforded a new opponent for the event — UFC debutant Michal Oleksiejczuk, a 12-2 pole currently riding a 9-fight winning streak. The 6-2 Rountree ended a two-fight kid in his first couple of UFC bouts with knockout wins against Daniel Jolly and, last July, Paul Craig.
UFC 219 will take place on December 30th and will be headlined by a women's featherweight title bout between Cris 'Cyborg' Justino and Holly Holm.
Comments
comments