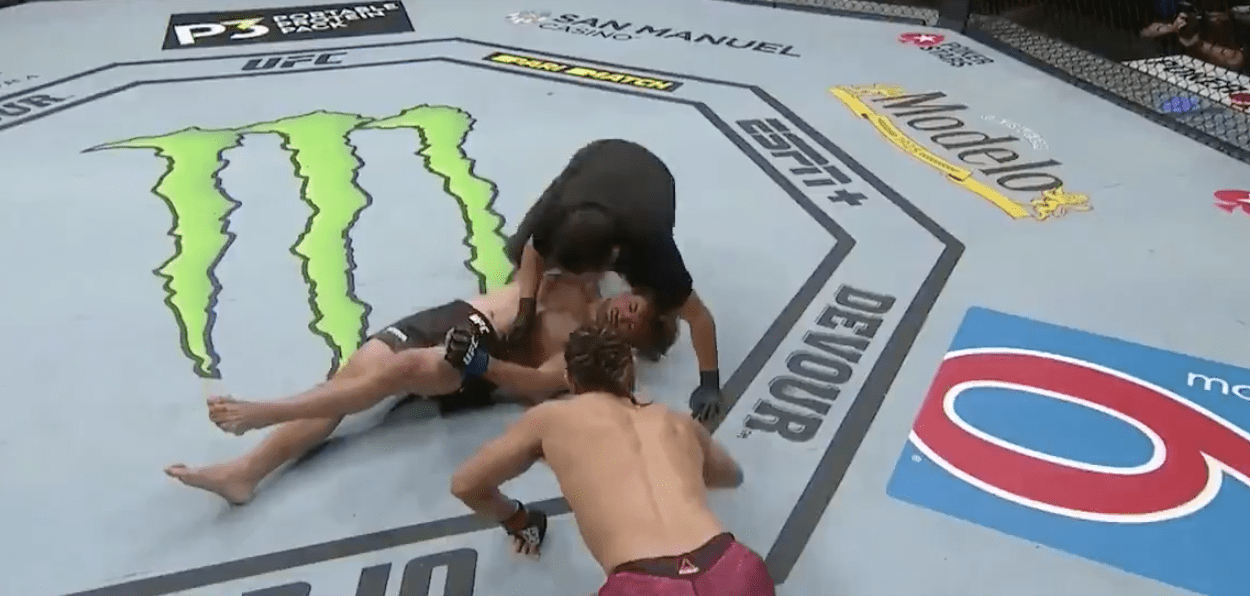 Ahead of the November 2 clash with Nate Diaz in Madison Square Garden, Jorge Masvidal says that he wouldn't be against the idea of a do-over with the man he defeated in just five seconds in July, Ben Askren.
Speaking this week Askren said that he wasn't adverse to the idea of the upcoming Masvidal vs. Diaz 'BMF' title bout, admitting that while he doesn't particularly like either of the men involved in the fight he is still interested in seeing how it plays out.
"Honestly, I think it works from a marketing angle," Askren said to MMA Fighting. "I don't love either one of the guys, but I think it definitely works from a marketing angle. They pitched it correctly, and I think it makes sense."
The Olympic wrestler also added that he would appreciate the opportunity to test himself against Masvidal once more, saying that their 5-second fight at UFC 239 wasn't indicative of his skillset.
View this post on Instagram

I got next #supernecessary #theresurrection @abrahamkawa @firstroundmgmt
"In that five seconds, we didn't find that out," Askren said when as to who is the better fighter. "We found out Jorge has a fantastic knee and that I'm not invincible, but we didn't find much else out. I think I can bounce back from that pretty quickly and hope that it happens.
"That would be really nice," Askren commented regarding a rematch. "Again, we'll see where the division goes and where I'll be, but I hope so."
Well, that makes two of them. Masvidal, who is regularly active on Twitter, gave his reply to Askren via the social media platform and said that if Askren gets the necessary wins in his next few fights, they can do it all over again.
Get some wins and we can do it #supernecessary https://t.co/cUDt5hiVYQ

— Jorge Masvidal UFC (@GamebredFighter) October 14, 2019
Askren has a chance to get back into the win column later this month when he faces Demian Maia in the headliner of the UFC's trip to Singapore knowing that a win there is the first step back towards the top of the division, and a potential settling of the score with the only man to ever defeat him in mixed martial arts competition.
Comments
comments