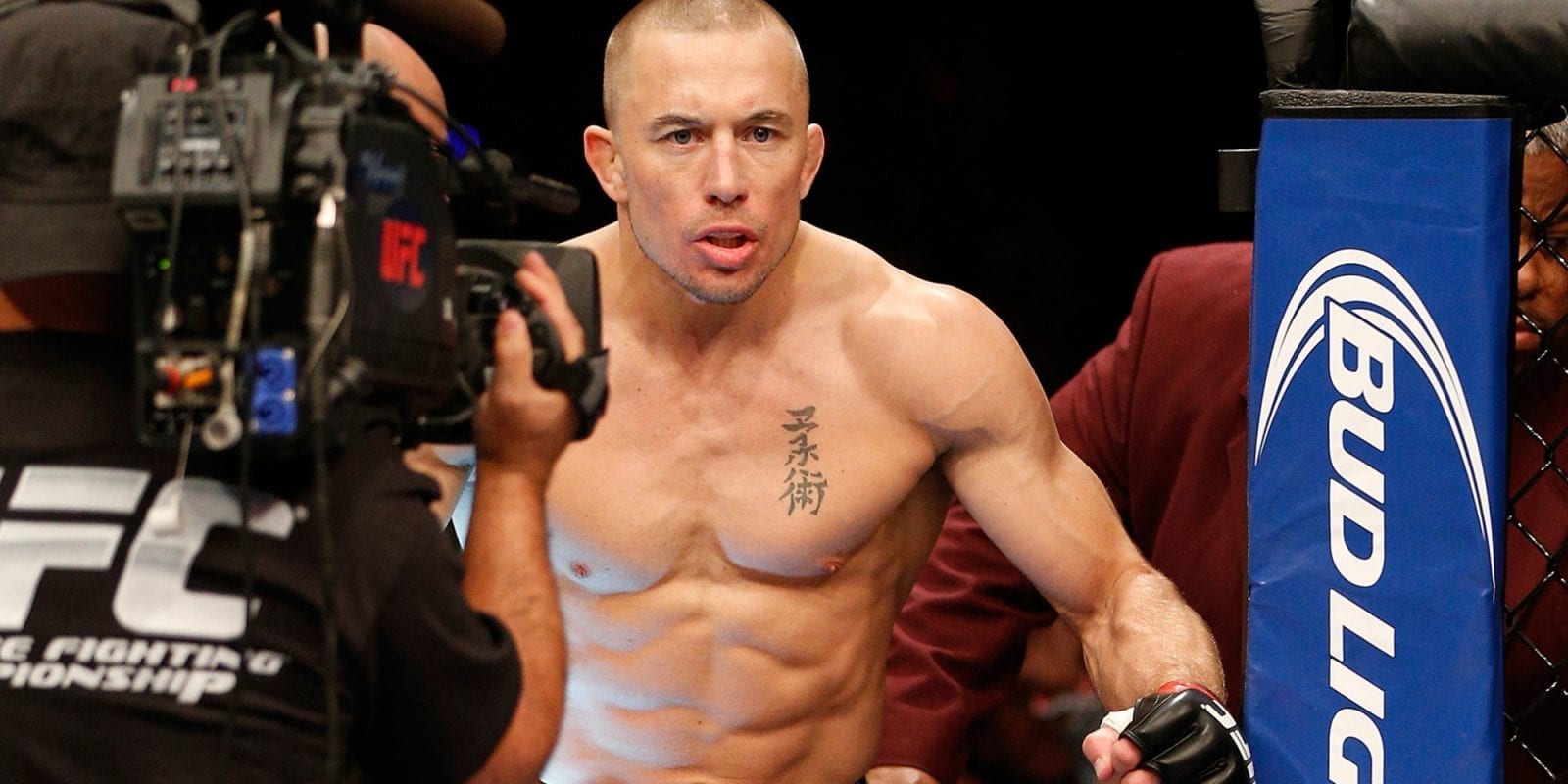 During his press conference to announce his retirement this morning, Georges St-Pierre admitted there was one fight that could have kept him around for a little while longer.
Over the past few weeks, St-Pierre says, talks have been ongoing about a potential fight with Khabib Nurmagomedov inside the UFC. But while Nurmagomedov made it clear he was excited by the prospect of tangling with GSP, the UFC themselves elected to pass on the opportunity.
"For a fighter, where I am right now in my career, the most exciting thing, also the scariest thing to do, is to fight an opponent who seems invincible," St-Pierre said during the conference. "And Khabib is that guy right now. It was a fight that could elevate my legacy, but I knew he wanted to fight me and this message excited me, but unfortunately it takes two fighters and also the organization to make the fight happen. The UFC had other plans for Khabib."
Those plans are, as of yet, unknown, with the Russian on the sidelines until November due to repercussions of the UFC 229 post-main event brawl. Evidently with no guarantees the UFC would ever be interested in hosting the fight, St-Pierre felt it was time to walk away on top of the game.
"My agent was talking to the UFC, we tried to organize the fight with Khabib," St-Pierre said. "I know Khabib wants it and I want it, but the UFC had other plans. To the point where I am in my career, for me it's more at this time taking one fight at a time instead of being there for several fights. The way the business works in UFC, if they promote someone they want to keep him there to have a guarantee that the guy is there. It's like an investment.
"I don't have the same motivation, I'm not the same person I used to be. I remember, just to show you my mental state of mine, it used to be winter and I was poor and I didn't have much money, back in the day I used to run in the snow, put plastic bags on my feet and run in the snow, do my sprints and scream, "War!" like Marvin Hagler, I was crazy. I don't do this stuff anymore. I used to want to go there and beat everybody, I don't care who and when, I wanted to destroy everybody, to go on top. I don't have the same anger, the same hunger anymore. Even though physically I feel I'm on top of my game, the hunger is not the same."
Comments
comments