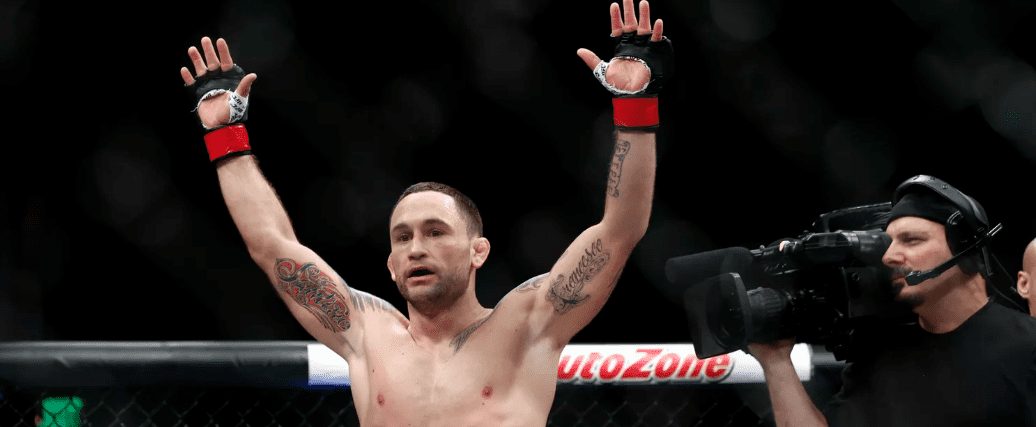 Frankie Edgar versus Yair Rodriguez is an incredible fight.
The two are scheduled to face each other at UFC 211, on May 13 in Dallas, Texas and following the announcement yesterday, fans were suitably excited.
For Edgar though, he knows that the dynamic of the fight, an older fighter being paired off with a young up and comer, suggests that the UFC anticipate big things for Rodriguez — but might be anticipating a nearing of the end for Edgar.
"I know what they are trying to do," Edgar said, speaking with FloCombat. "They want to bring this dude up using my name and we ain't gonna let that happen. No way will that happen."
Despite that, the former UFC lightweight champion doesn't mind. He just sees this as an opportunity to show he still deserves his spot at the top of the title contention pack.
"Whoever they give me is who I get fired up for," Edgar said. "It doesn't matter to me. It looked like it would be Ricardo Lamas for a bit there. We agreed to fight over Twitter and basically set it up for them, but then they wanted this guy instead. It doesn't matter who it is. Sign me up.
"For me the objective is always the same and that's to get the job done. It doesn't matter how, where or who made it happen. I just go in there and get it done. I'm a robot I guess in that aspect. Winning is the only objective."
Comments
comments