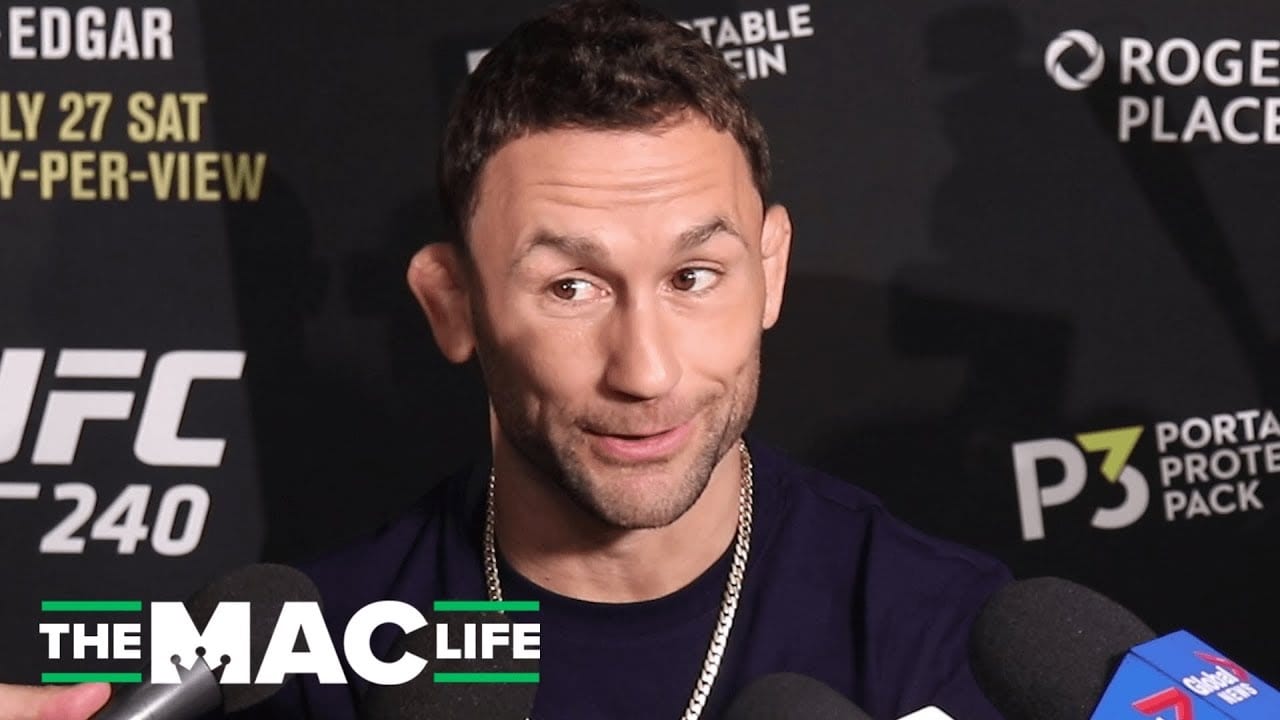 Frankie Edgar is, after a brief detour in December, continuing his plan to head to 135-pounds.
Fans will remember Edgar was scheduled against Corey Sandhagen in what was supposed to be his divisional debut, only to halt the trip down to meet Chan Sung Jung (aka The Korean Zombie) in South Korea. In the end, the decision to take the late notice contest with Sung Jung didn't work out for Edgar, who was defeated via stoppage in the first round.
It was enough to ruin the former lightweight champion's festive period.
"He got me with a good shot," Edgar said, speaking on the Joe Rogan Experience. "Motherfucker hits hard. I was really down on myself for a while. Nobody takes losses well, and I definitely took it pretty bad. I thought I was going to go there, put this dude away, and enjoy Christmas. But it turned out to be the opposite. A little bit depressing during Christmas time. You're trying to be nice to your family, but what's weighing on your head is: I just got TKO'd."
With that fight behind him, Edgar is once again looking down to bantamweight — a move plenty have said is long overdue. The difference now is, after competing with Sung Jung, Edgar is down to the last fight on his contract, and while he'll always be considered a UFC legend, he's ready to do what's best for himself.
"Money talks. But honestly, if I'm being straight up, where do I want to finish my career? I do want to finish in the UFC. I got in the UFC 5-0, and pretty much grew up here. It'd be nice to finish, but everything has to make sense."
–
Comments
comments