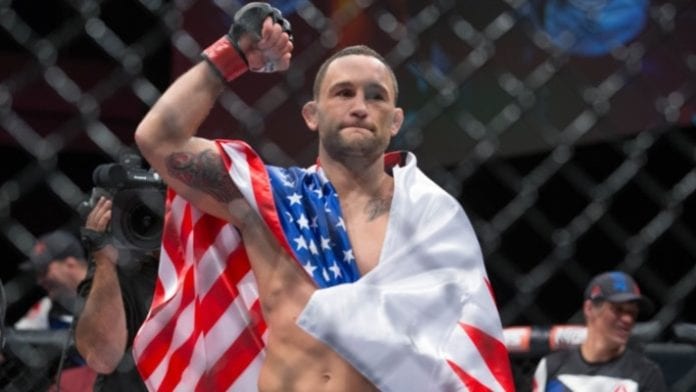 At this point, Frankie Edgar and Max Holloway have been ready to fight each other for quite some time.
The pair have been scheduled to fight for Holloway's featherweight title on two separate occasions. The first time came at UFC 218 in December 2017, only for Edgar to be forced out of the bout due to injury, leaving Holloway to face and defeat Jose Aldo at the event instead. The second time, set for UFC 222 in March, 2018, it was Holloway's turn to pull out, and Edgar agreed to fight fellow 145-pound contender Brian Ortega on short notice.
The gamble worked in Ortega's favour, and he beat Edgar with a stunning knockout punch.
Now, as the featherweight division currently attempts to find its next logical contender, Edgar believes now is as good a time as any to book him versus Holloway for a third time and finally get the pair of them in a cage. Posting on social media Thursday night, the former lightweight champion put a collage of his previous meetings with Holloway together, and pitched another go.
"Hey @blessedmma not once but twice we got all dressed up, took pictures and never got to dance," Edgar wrote. "Everybody knows I put my last opportunity on the line because that's the kind of people we are. Let's finally get this done! FYI your last fight wast epic, let's put another one in the history books! May I have this Dance?"
As of writing, the featherweight division has no obvious outstanding contender as it awaits for Holloway's return from his recent trip to lightweight. While a fight between Jose Aldo and Alexander Volkanovski this Saturday would most likely represent the fairest challenger, Aldo's two defeats to Holloway could play a factor should he win.
In that case, Edgar could well have a shot at getting his desired title fight, and potentially earning a career second UFC world title.
Comments
comments