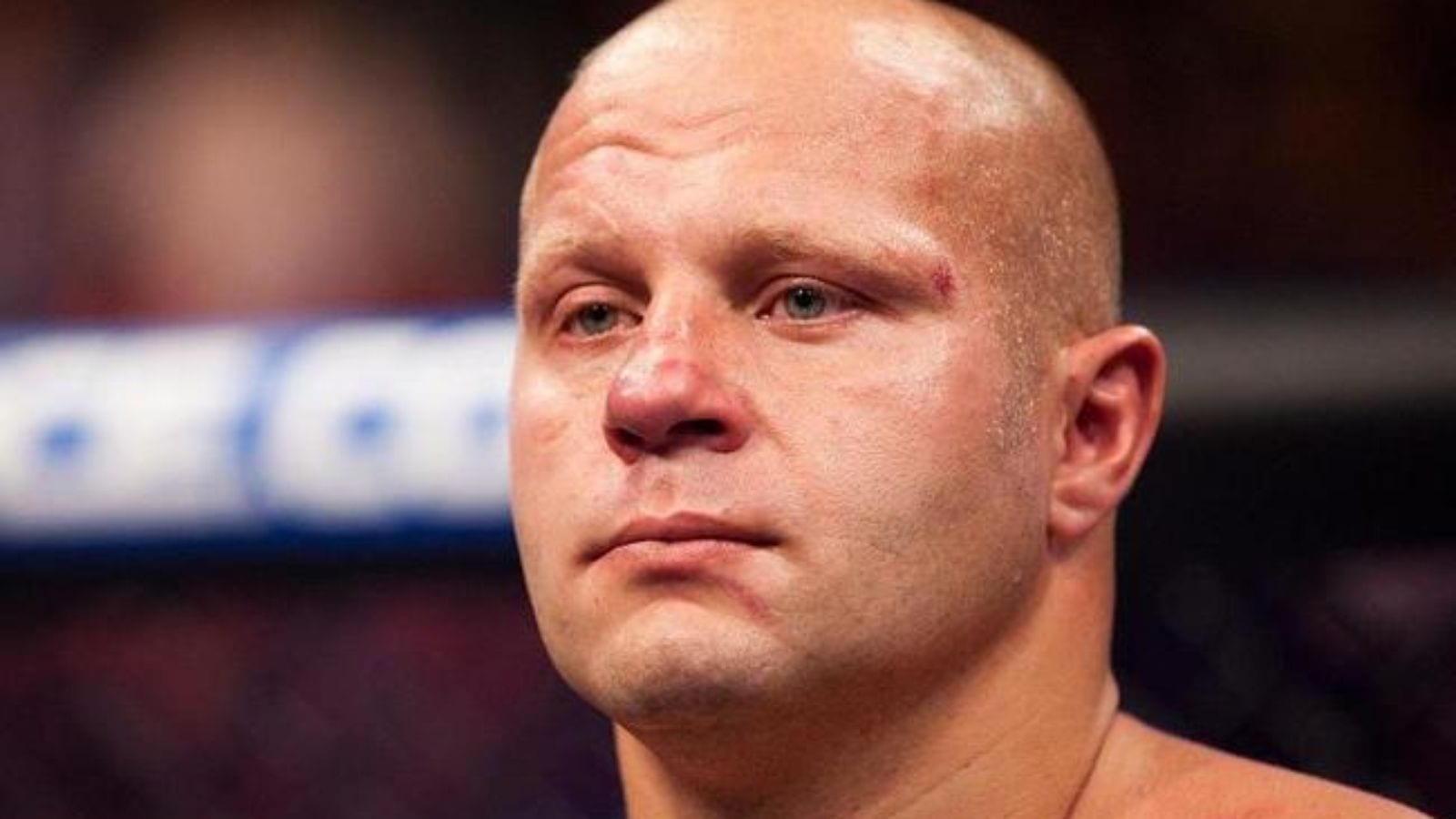 Frank Mir is set to make his Bellator MMA debut against 'the Last Emperor' Fedor Emelianenko in the first round of the promotion's recently announced heavyweight tournament.
Mir signed for Bellator in August of this year following being granted his release from the UFC after over 15 years with the promotion. It will also mark his first appearance since being suspended by USADA for failing an in-competition drug test for dehydrochloromethyltestosterone after a loss to Mark Hunt in March of last year. Mir was suspended for two years, and will be able to return April of 2018 — which is exactly when he's expecting to meet Emelianenko.
"I'll be a part of the eight man tournament that's been announced by Bellator," Mir said on the phonebooth fighting podcast. "I got the word just last night or the night before. I got the phone call to say 'hey, we need a headshot, we're putting you in this'. I obviously agreed, they told me the names that were in there, and it looks like I'll probably be lining up with Fedor, hopefully in April.
"I didn't even sleep that night, thinking about it, running it through my mind. Watching videos, already starting to pick it apart, his different traits and game plans."
As for Emelianenko himself, Mir will represent a chance to find his first win on American soil since 2009. He was last seen in a losing effort to Matt Mitrione, who will also be involved in the heavyweight tournament.
Comments
comments