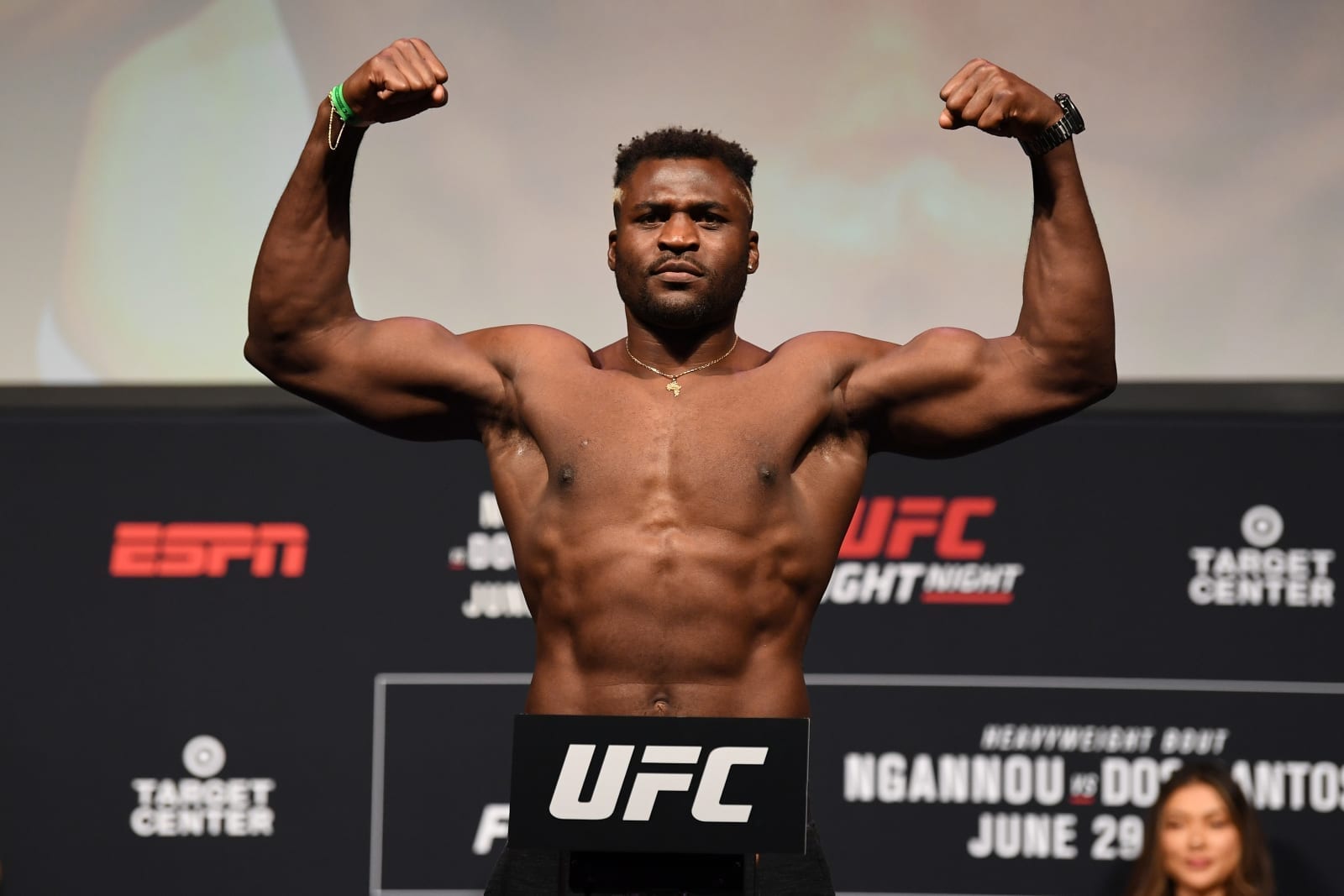 Francis Ngannou might be in line to fight Stipe Miocic for the heavyweight title, but there's at least one other name out there that would get his competitive juices flowing.
One of the most heaviest hitting bouts of all time: a meeting with Anthony 'Rumble' Johnson.
Johnson is on the path to a UFC return at the moment, and is currently training out his mandatory USADA eligibility due to un-retiring. While it's believed the American will be fighting at his usual 205-pounds, Ngannou says he'd be willing to make a match up happen.
"Yeah, I would be very interested in that fight," Ngannou said, speaking on Morning Kombat. "Rumble Johnson is a guy that I respect a lot. I know him as a person and I admire him as a person. It would be great to share the Octagon with him, no matter if it's for the title or not."
Of course, first up, Ngannou will fight Miocic for the world title but sits awaiting the champion's return to action. While that remains his focus, he admits a contest with Johnson does at least excite him outside of the championship picture.
"Even beyond Rumble Johnson I still have some dreams and some aspirations," Ngannou said. "But I have [to] stay focused and realistic and deal with the situation right now. Obviously, that question has popped up before, and I would be down for that fight. It would such a great fight, and it would be such an honour to fight Rumble Johnson."
–
Comments
comments