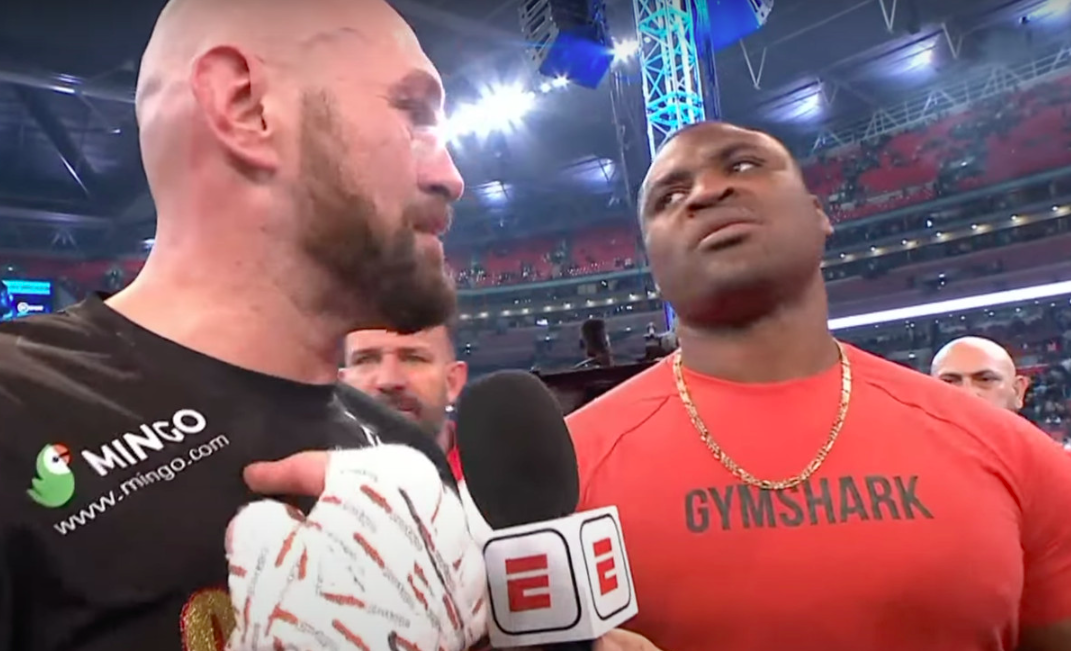 Francis Ngannou is a free man. 
The now former UFC heavyweight champion officially relinquished his title belt this month and has left the UFC following the expiration of his contract, and will watch as nothing more than an interested observer when Jon Jones and Ciyrl Gane clash for the vacant championship in Las Vegas in early March.
'The Predator' has yet to formally announce his next move amid presumed interest from several different mixed martial arts organisations across the globe, while boxing is also a long-held desire of the Cameroonian powerhouse. Ngannou was last year heavily linked to an exhibition bout with Tyson Fury, and even appeared with Fury in the ring following his April drubbing of Dillian Whyte in London.
However, it was believed at the time (by some, anyway) that Fury was to retire from professional boxing — a factor which apparently cleared a pathway for exhibition bouts such as the one proposed against Ngannou. But Fury's return to the heavyweight ranks has since complicated matters, with Fury and Oleksandr Usyk expected to fight in late March or early April according to Fury's UK promoter Frank Warren.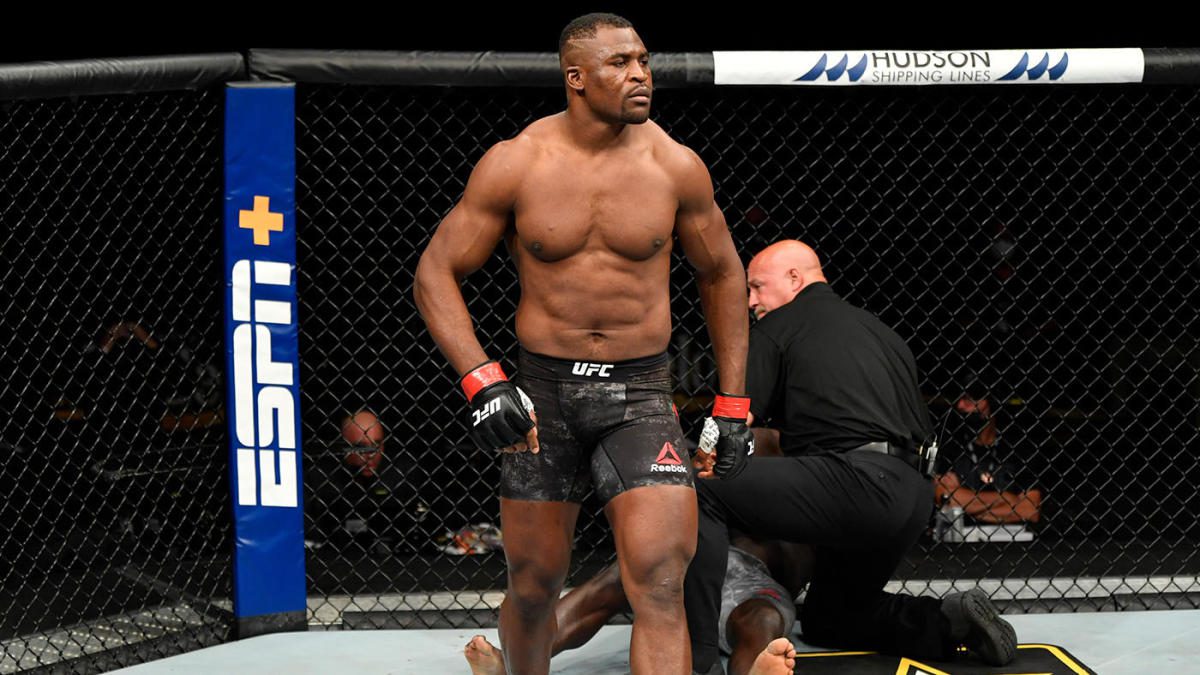 But that certainly hasn't stopped Fury keeping his options open, and he suggested recently a fight with Ngannou in a cage and while wearing 4oz gloves but to take place under traditional boxing rules only. What's more, Fury's namesake Mike Tyson was named as a potential guest referee.
Now, when it comes to high level prizefighting, saying and doing are often two very different things and when pressed on the issue by Canal+ Afrique Ngannou said that a fight with Fury is possible but that a lot has to be arranged before the two could hypothetically meet.
"The next step could be that but, once again, everything has to be finalised," the former UFC champion said. "Let me remind you that Tyson Fury and I have been warming up on social media for more than two years.
"Obviously we all need this fight. It's been long enough. Hopefully we have the possibility of dotting the i's."
So, you're saying there's a chance?
Comments
comments