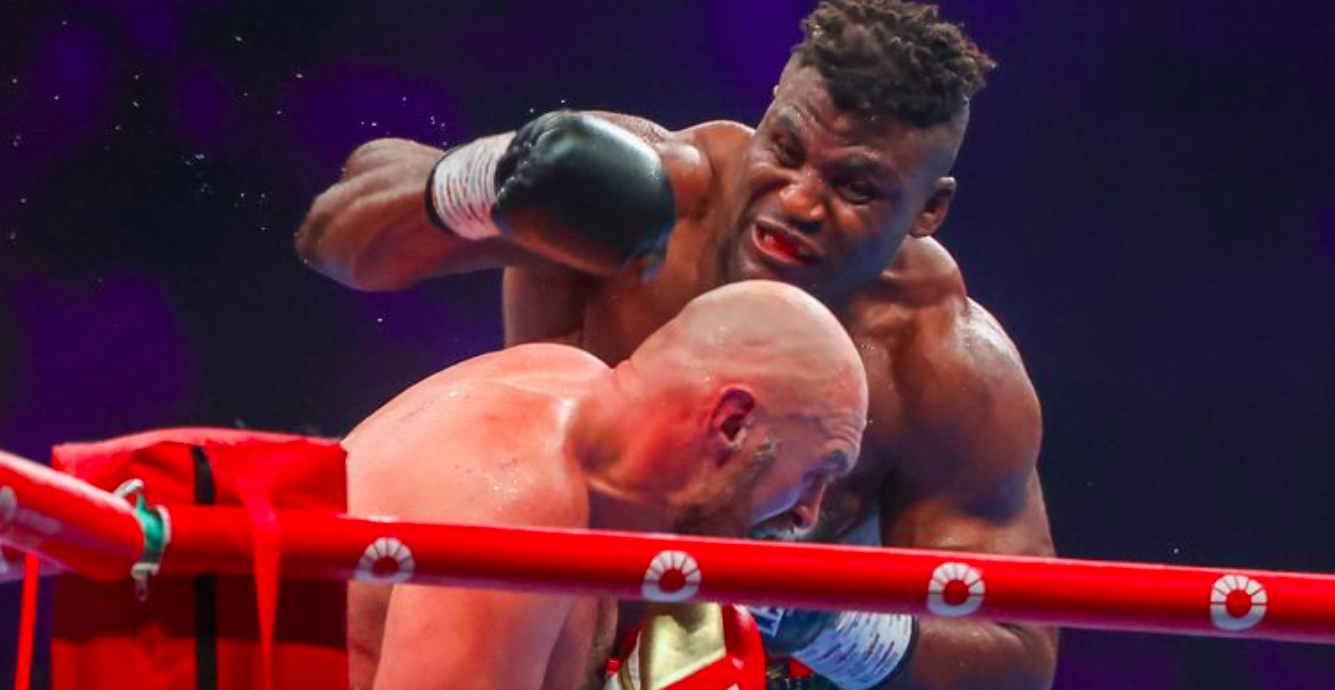 Francis Ngannou is one of the hottest commodities in combat sports today — but he's more than happy to wait a while for his next outing in the boxing ring.
Ngannou signposted himself as a serious threat to the boxing's elite heavyweights in his contentious, split decision defeat to WBC heavyweight champion Tyson Fury in Saudi Arabia last month. His next move, though, remains uncertain given that he is now considered to be a legitimate two-sport athlete, with the worlds of both boxing and MMA clamouring to see him compete.
'The Predator' is keen to run it back against Fury, he told TMZ Sports on Tuesday, but he acknowledges that he will have to wait until Fury settles his contractually-obligated business with Oleksander Usyk in a fight expected to take place in February to contest all the major titles in the heavyweight fold.
"I would be willing to wait [for Fury to fight Usyk]," Ngannou said. "I know that they are going to fight, they had a contract already, so they are going to fight sometime in February instead of December 23, which is my fault. I shouldn't have cut him. He would've fought December 23, and maybe we would've run it back early next year."Another boxing option for Ngannou is Anthony Joshua, with the Briton's promoter Eddie Hearn saying in several interviews in recent days that he would be more than open to arranging a bout between the two — even after Joshua previously signalled himself as being above what he called "gimmick" fights.

But Ngannou, for what it's worth, isn't sold — and particularly not for the proposed late December date suggested by Hearn.
"First of all, it's too soon," Ngannou said. "Secondly, my focus, as boxing is concerned, is a rematch with Tyson. That's the most important thing for me right now, everything else for boxing comes after."
Comments
comments