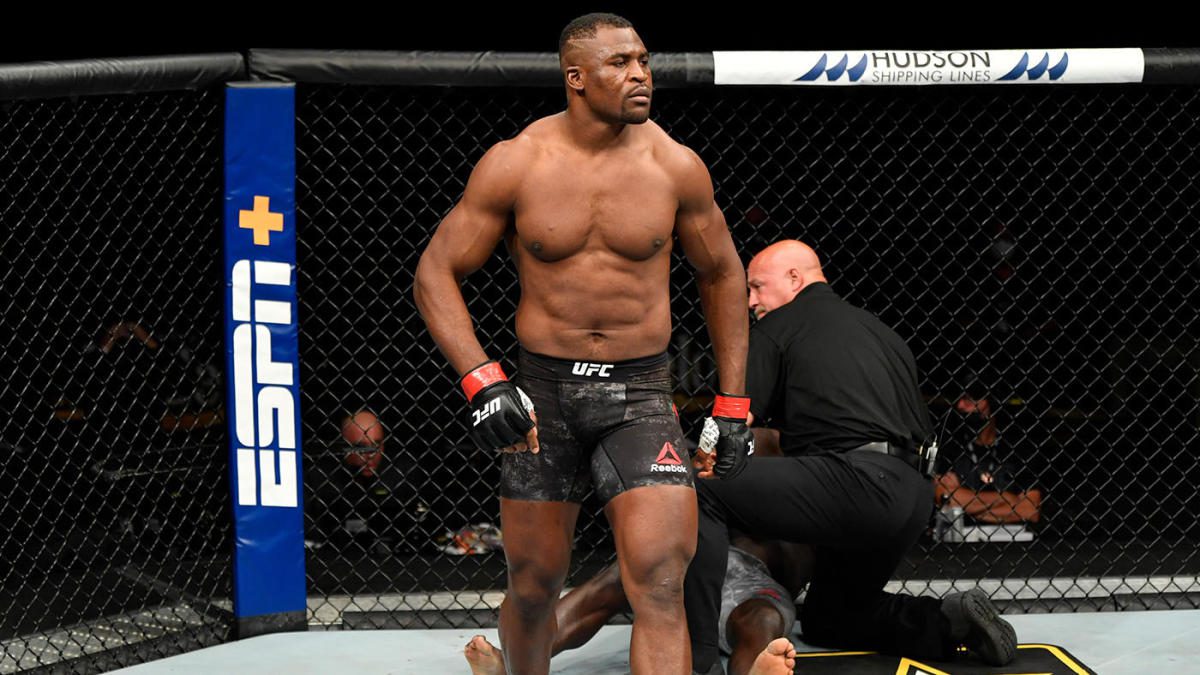 Francis Ngannou has finally revealed his feelings towards the UFC and some of the disagreements they've had prior the promotion's implementation of an interim title.
While it was only March when Ngannou claimed the UFC's world heavyweight title, the company elected to make the interim belt earlier this month between Derrick Lewis and Ciryl Gane, drawing ire from Ngannou and his team.
In Ngannou's mind, as detailed in a lengthy interview with GQ, it came down to the murky waters of doing business with the UFC.
"I think it was all business, and the UFC wanted to do a pay-per-view in Houston," Ngannou said. "It wasn't the right timing for me, but they wanted to do it no matter what. Just before that, they were asking me if I was ready to fight in September and I told them I'd be more than ready. Then, suddenly, we just saw they had an interim title…I don't know what truly happened. It's all from the UFC's end. They will be the only ones who know what happened.
"I am the heavyweight champ! And I want to be the UFC heavyweight champ. But in this game, as far as you go, you discover how political it is. The business side of it is not very nice—it's not as easy as the sport itself. Before the [Stipe Miocic] fight, the only thing the UFC was talking about was how the winner of Stipe and I would face Jon Jones, and that never came along. And here we are: with an interim title and everything. [laughs]
"Absolutely! That's how I feel. There's one thing: if you say you understand the UFC, and how they do business, that means you don't understand shit. It's just like that: it can be very spontaneous, premature, and decisions are out of nowhere. They just pop up like that: boom! But at the end of the day, things will get done. It's just a matter of time."
In the end, Ngannou says he is happy to defend his title, but feels he needs to be suitably compensated by the UFC to do so.
"There's a lot going on behind the scenes, [but] people don't see it and they have their own opinion. Before my last fight, the UFC wanted me to sign some contract and that contract wasn't right," Ngannou said. "I didn't sign that contract and I feel like they weren't happy about that. I signed a contract before, and it didn't play out very well on my end. So, in order to sign another contract, I think it's my right to at least look out for myself and get what is right for me to fix whatever was the mistake in the previous one. And if someone doesn't believe they should fix their mistake then that means that person is not looking for anything good for you."
Comments
comments