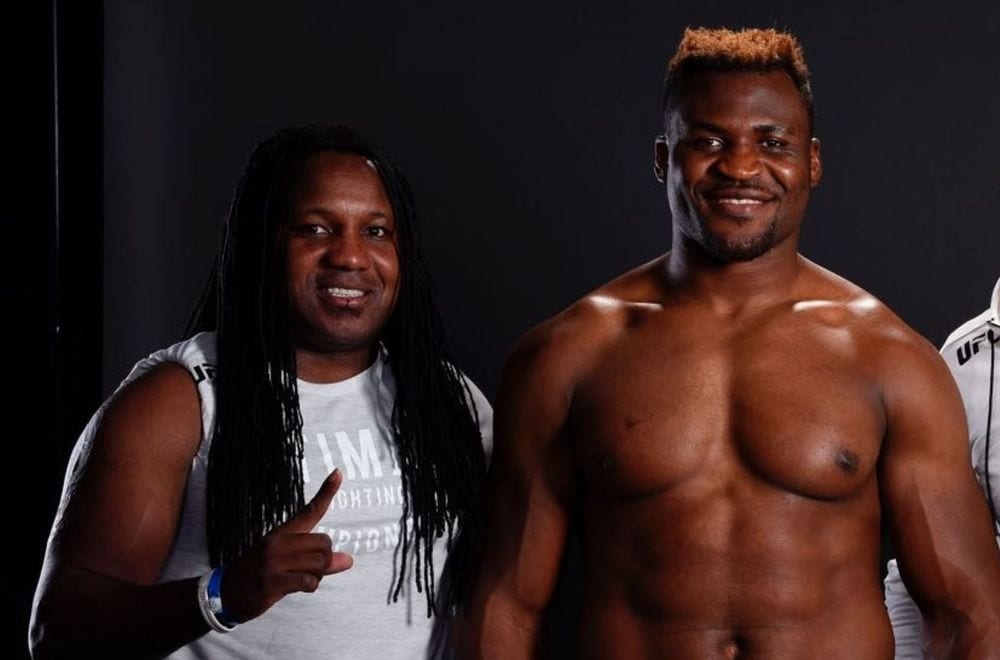 Dewey Cooper, the veteran striking coach who has been working alongside UFC heavyweight phenom Francis Ngannou, says that he received threats to his life following the Frenchman's unsuccessful title big against Stipe Miocic earlier this year.
Ngannou, who had torn through the UFC's heavyweight fold up until that point, was outworked by Miocic through five rounds in their UFC 220 main event and apparently some people who watched the bout placed the blame squarely at his coach's feet.
"I responded to every single one of them – '(Expletive) you, I'm at One Kick's Gym on Tuesdays, Thursdays and Saturdays," Cooper said of his response to the social media threats to MMA Junkie.
"I'm at Mayweather's gym on Mondays, Wednesdays, Fridays. I'm at the UFC gym at 2 o'clock on Tuesdays and Thursdays. Come kill me, mother(expletive)."
While one would have to question the mindset of an internet troll threatening an MMA coach — and a striking coach at that — Cooper said that he wasn't going to take the threats lying down.
"We're not being bullied physically or on social media," he said. "You talk (expletive) about me, I'm talking (expletive) about you. Period. I don't give a (expletive) if I'm at the White House with the president. I don't care if I'm at the hospital with my girl having my child. You disrespect me, I'm disrespecting you.
"I'm a Malcolm X follower. I believe eye for an eye, cheek for a cheek, and that's what it's going to be until the day I die. But I'm the nicest, coolest guy in the world. But I'm no punk (expletive). I'm not going to be disrespected and my life challenged and not have some serious recourse about it."
Comments
comments