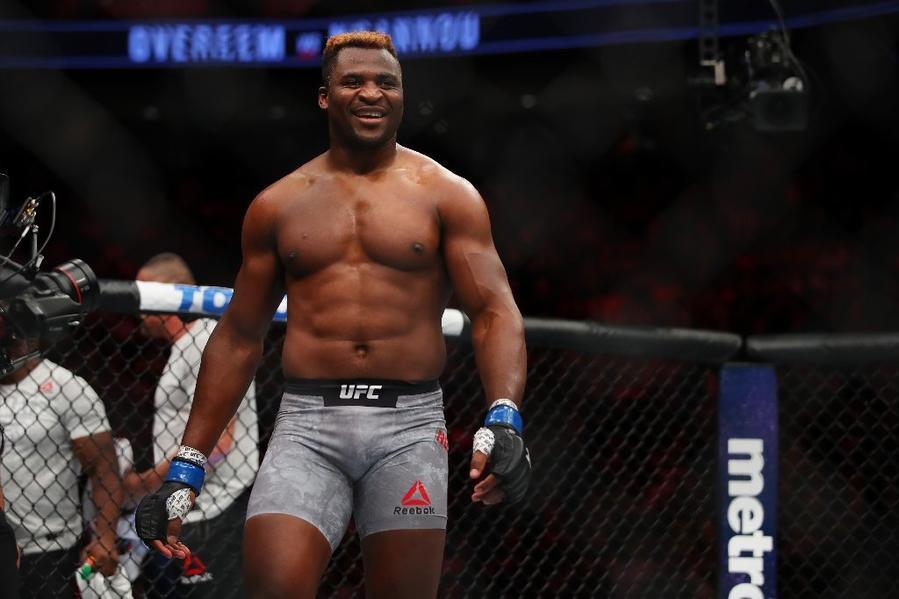 Francis Ngannou will star in Jackass 4, and he'll be putting his legendary power to good use.
The UFC heavyweight champion is set to feature in the movie, called Jackass Forever, alongside old favourites like Steve-O and Johnny Knoxville, set to be released on October 22, 2021. While there hasn't been many details about the film other than it'll no doubt feature the cast being hurt in relatively insane ways, Ngannou's part does have some clarity.
As revealed by Ngannou on a podcast with Andrew Schulz and Akaash Singh, the goliath was brought in to plant his fist into someone's balls.
"That's the craziest thing that I've ever seen. Man, I had to punch somebody in the nuts," Ngannou said (H/T MiddleEasy).
"I did it the first time, [they're like] 'Listen man, we know you. People know that you're the hardest puncher in the world. It wasn't hard enough.' I was like 'Are you kidding me? Like, I'm nervous. I don't know, I could hurt this guy, did he at least have kids or something already?"
Ngannou didn't say who was the unfortunate receiver of the blow, but did mention it wasn't Knoxville.
It's not the first time a combat sports star has been brought into the franchise, with boxer Butterbean knocking out Knoxville in a store back in the day.
Comments
comments