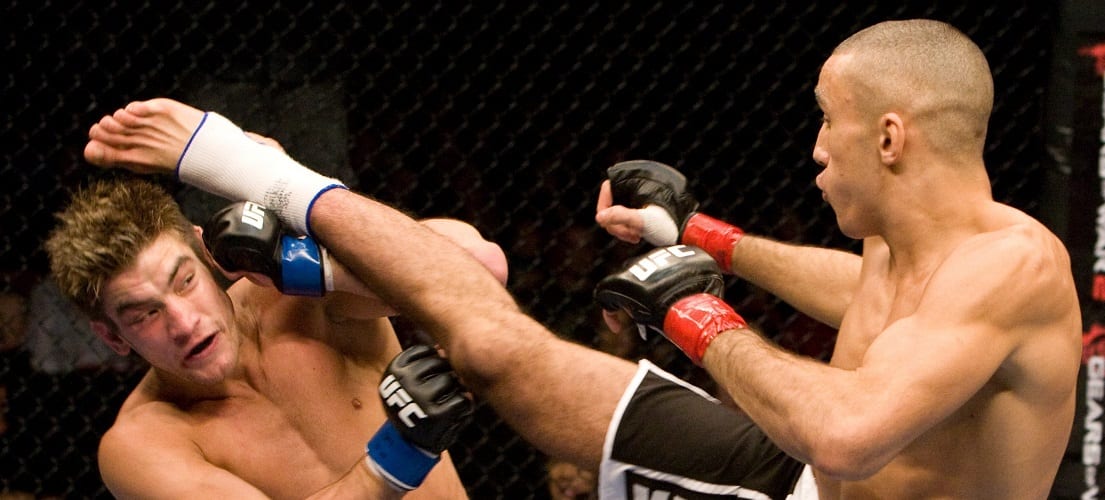 Former UFC lightweight Terry Etim has been released from hospital and is recovering at home following a serious traffic incident last month.
According to reports, Etim was seriously injured when he appeared to deliberately run in front of traffic in his native Liverpool on February 22nd last. It is understood that he was struck by a number of vehicles, including a bus, and was immediately taken to hospital suffering from injuries incurred in the incident.
The good news is that Etim's recovery appears to be on-going and he has been released from hospital to continue his recovery at home. The police have confirmed to the Liverpool Echo that Etim will not face any criminal proceedings stemming from the incident.
Etim (31) has competed for the UFC 11 times, winning 6 of those bouts. Etim was one of the first UK-based fighters to make a name for himself in the UFC and can claim wins over the likes of Justin Bucholz and Shannon Gugerty in his spell with the Las Vegas promotion. Etim last fought at Bellator 109 in November 2013, earning a decision victory over Patrick Cenoble.
The fighter, though, is perhaps best known for the wheel kick knockout loss he suffered to Edson Barboza in January 2012, a permanent fixture of many of the mixed martial arts highlight reels on the web.
Comments
comments