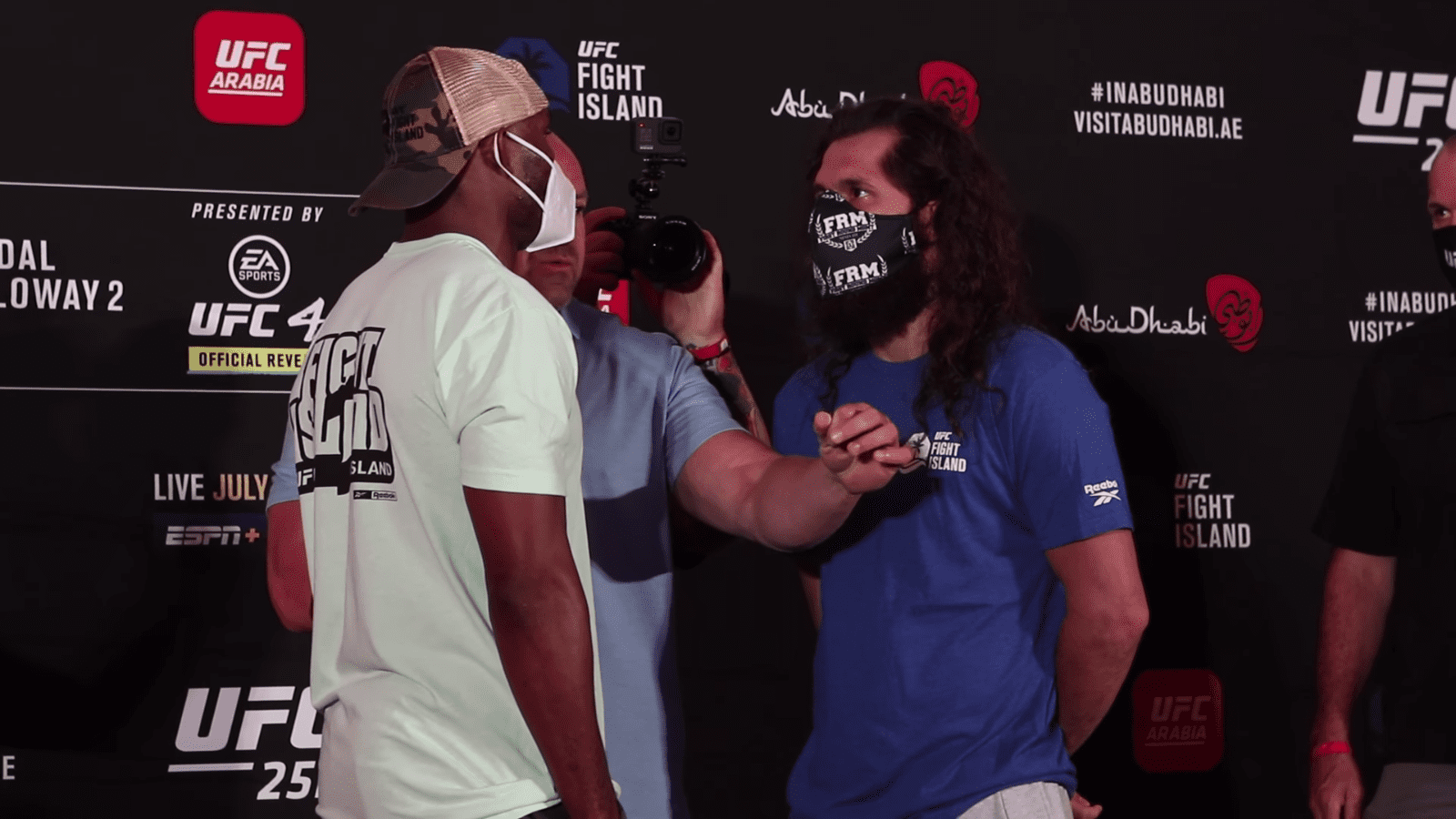 Gilbert Burns knows exactly how difficult it is to seize the UFC welterweight title from Kamaru Usman.
The Brazilian submission specialist was defeated in the third round of his world title opportunity this past February but not before he found early success with some strikes of his own, and says that Jorge Masvidal does have an opportunity to go one better in their main event scrap this Saturday night in Jacksonville — but it won't be easy.
"I don't know. I think a lot of things will be different," Burns said in an interview with MMA Junkie. "Masvidal, for sure he's in shape now, he's in way better shape, no weight cut. People don't understand that a hard weight cut on short notice, the weight cut is different. I did the short notice before, and I know how hard it is to do the weight cut."
View this post on Instagram
Masvidal took the fight against Usman last summer on just six days' notice after Burns, the original top contender, was forced to withdraw due to a Covid-19 diagnosis. He would ultimately lose a clear-cut decision but has been vocal in the media to state that his performance would have been more robust if he had adequate time to prepare.
That opportunity will come on Saturday night when the two welterweight rivals once again do battle — and Burns is of the opinion that it will be a tougher test for the champion this time around, but that he will be surprised if the result changes.
"For sure it's gonna be different. I think Masvidal felt Kamaru, he felt a lot of things, so did Kamaru. I think the fight will play a little different. I don't know if the result is going to change, I don't think it'll change, but the fight is gonna be different."
Comments
comments