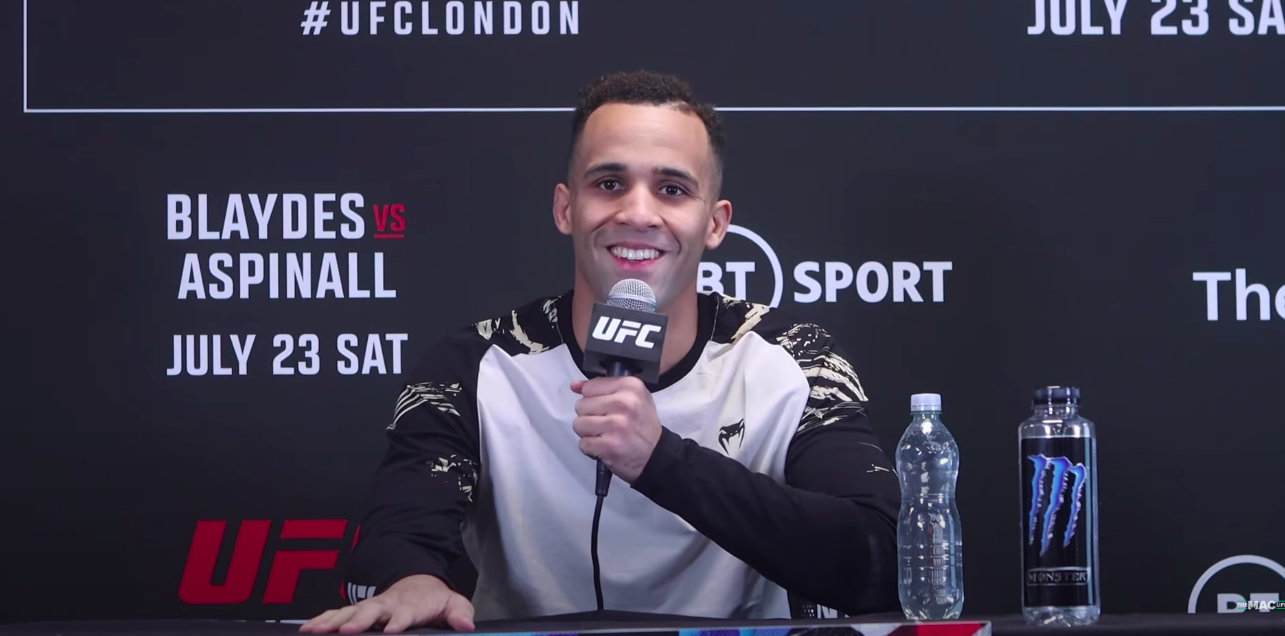 Jordan Leavitt has Saturday night all planned out in his head.
The 27-year-old American is tasked with adding an unscheduled stop to the Paddy Pimblett hype train this weekend in London; a fight after which he has vowed to 'twerk' over his vanquished foe when the referee ends the contest — and somewhat unsurprisingly, this has led to more than a few questions from the media in London
"I saw a lot of silly things… and then it kind of got out of control. But yeah, it's on message. I've talked a lot about twerking in the last few months, more than I thought I ever would," Leavitt said to Oscar Willis of TheMacLife on Wednesday.
But Leavitt says that this is where the intrigue stops. Pimblett, he declares, will be an easy out for him when they cross paths in the English capital.
"I feel if you separate all the flash from this fight, it's not very interesting at all," he said. "I don't follow him on social media and I didn't know about Paddy until his debut, so I don't think I'm going to be starstruck. I don't really see him as a star. He's just a guy that's 2-0 in the UFC, and he's fought some guys who have losing records in the UFC. There's plenty of guys on the roster like that, so I'm just trying to separate this fight from the flash.
"On paper, I'm not too interested in this matchup, to be honest. I fought a grappler last fight and they lead to boring fights, and I think I'm a little too smart to make the mistakes that lot of his opponents have made. If I take him down I'm not letting him up, if I hurt him I'm not going to let off the pressure.
"He's not the most accurate striker. He has one knockout. He's a regional champ. I've fought all those things before."
And make no mistake, Leavitt is aware of the tasks which await him in a few days time.
"Finish the fight. Twerk. Go home."
Comments
comments