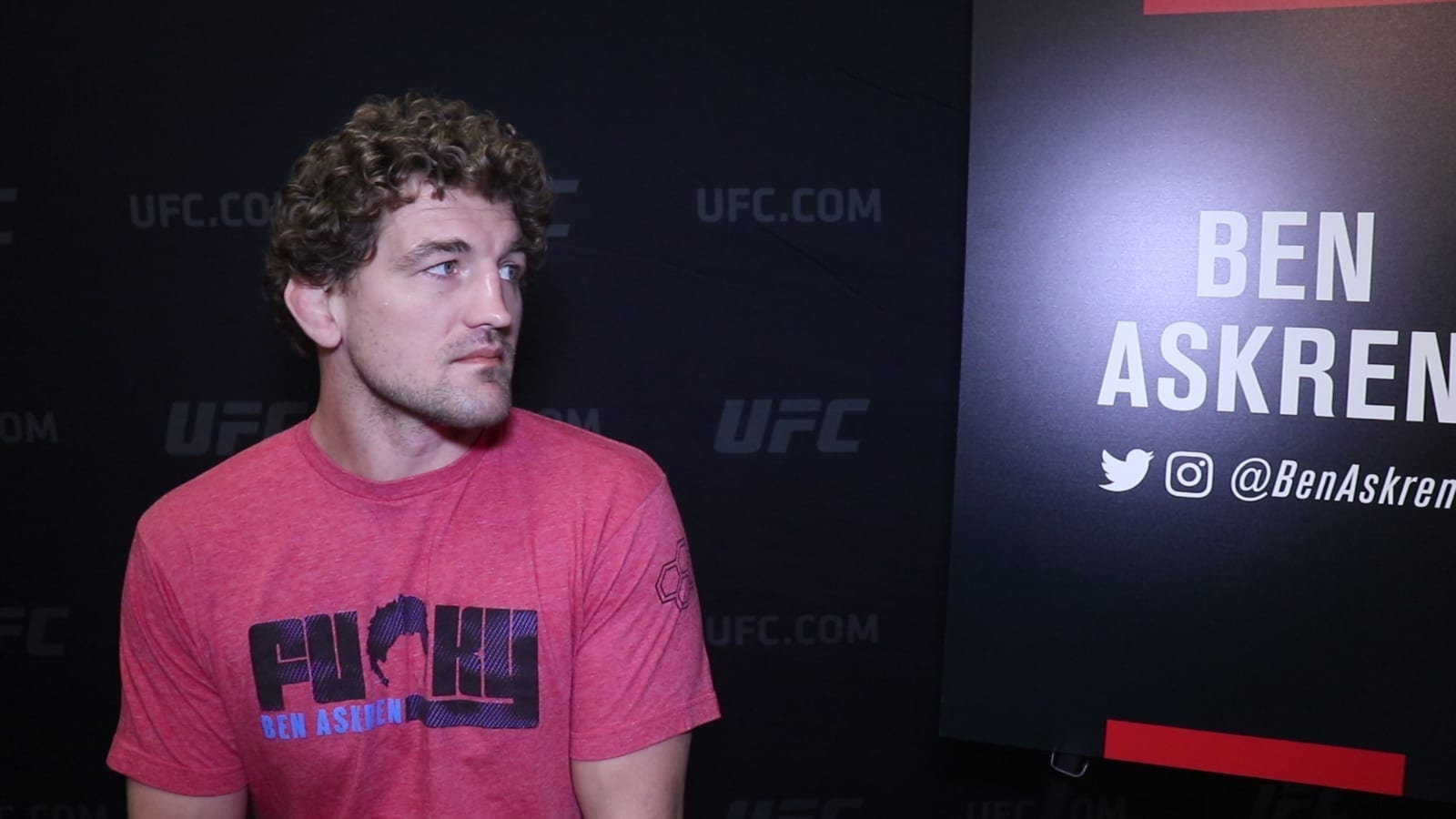 Ben Askren had everything teed up, or so he thought. He was undefeated in mixed martial arts and was on his way to stating a significant case to be the next title challenger at 170-pounds.
His UFC debut win against Robbie Lawler, albeit a controversial one, had announced the former Olympian's arrival in the talent-rich 170lb frame in the UFC. The follow-up to that, a bout which Askren campaigned for, against Jorge Masvidal, could not have gone much worse.
As everyone reading these words will be fully aware of, he was defeated in just 5 seconds at UFC 239 to Masvidal who connected with a stunning flying knee in the bout's opening moments. The victory, and Askren's defeat, was conclusive.
Reflecting on the defeat with ESPN's Ariel Helwani on Monday, Askren appraised it as such:
"I try not to think about it that I f****d my life's dream. Think about this, for nine years I have tried to prove I am the best fighter in the world and am so close to doing that. So close. I let stupid Jorge Masvidal knee me in the head," he said via BJPenn.com.
"I haven't been knocked down in 19 fights, I didn't get knocked down one time then I let this idiot knee me in the head and get knocked out. Now, I don't get to chase the dream I had. Everything was working out so perfectly. Now you keep trying to bring up the fact that I blew it. I have accepted the fact that I blew it. But, I try not to dwell on that fact."
View this post on Instagram
A defeat like this, Askren says, is best consigned to the past but he admits that the nature of the loss is difficult to do anything but dwell on, similar to the loss he suffered which ended his dream of securing an Olympic medal in 2008.
"I try to forget about it. I messed up my life's goal. It's not as bad as when I lost at the Olympics and realized I'd never get another shot because at this I can have another shot. But, nevertheless, you are talking about a goal of nine years in the making and I am one fight away from getting there against the guy I chose to be in that fight to get there and I blew it.
"My life's goal was to be the best in the world and I was this close."
Askren will have an opportunity to get his title credentials back on the tracks in October it seems, as he also stated on the show that the UFC are close to finalising a match between he and fellow top grappler Demian Maia.
Comments
comments