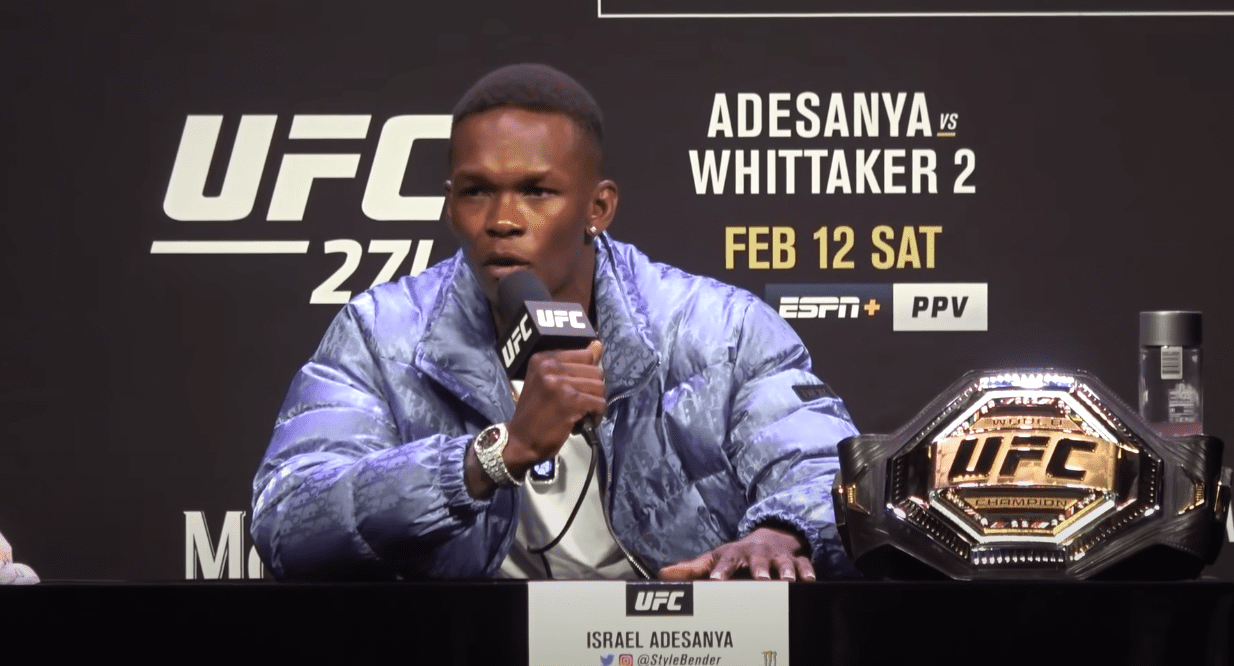 Israel Adesanya isn't buying the wave of criticism being levied at Joe Rogan in recent weeks.
Rogan, the longtime UFC commentator and $100 million podcaster, has been at the centre of several controversies in recent weeks ranging from comments made on his popular 'The Joe Rogan Experience' show.
First, he drew the ire of several public health figures for supposedly spreading disinformation related to the Covid-19 pandemic during an interview with scientist Dr. Robert Malone which — and he also later apologised after a video compilation was released online of him using racially insensitive language on several occasions (and over several years) on the podcast.
Rogan will return to the UFC commentary booth this weekend for the UFC 217 event headlined by Israel Adesanya and Robert Whittaker, and Adesanya had his say on the topic when the issue was raised by a reporter.
"First off, let me take this one, hold up I'm Black, I can take this one," Adesanya stated. "There's a lot of c*nts in this game, there's a lot of snakes in this game.
"I've been in this fight game since 2008 and Joe Rogan is one of the nicest, coolest, humble motherf*ckers I've had the pleasure of working with. Understand that. F*ck the noise.
"You know what they're trying to do," he added. "You can't control the man, and he's got the biggest platform in the world right now. That's my n****Joe Rogan. F*ck the noise. Do what I said, f*ck the noise. Keep doing you, Joe. Have some mushrooms, keep doing you."
Comments
comments