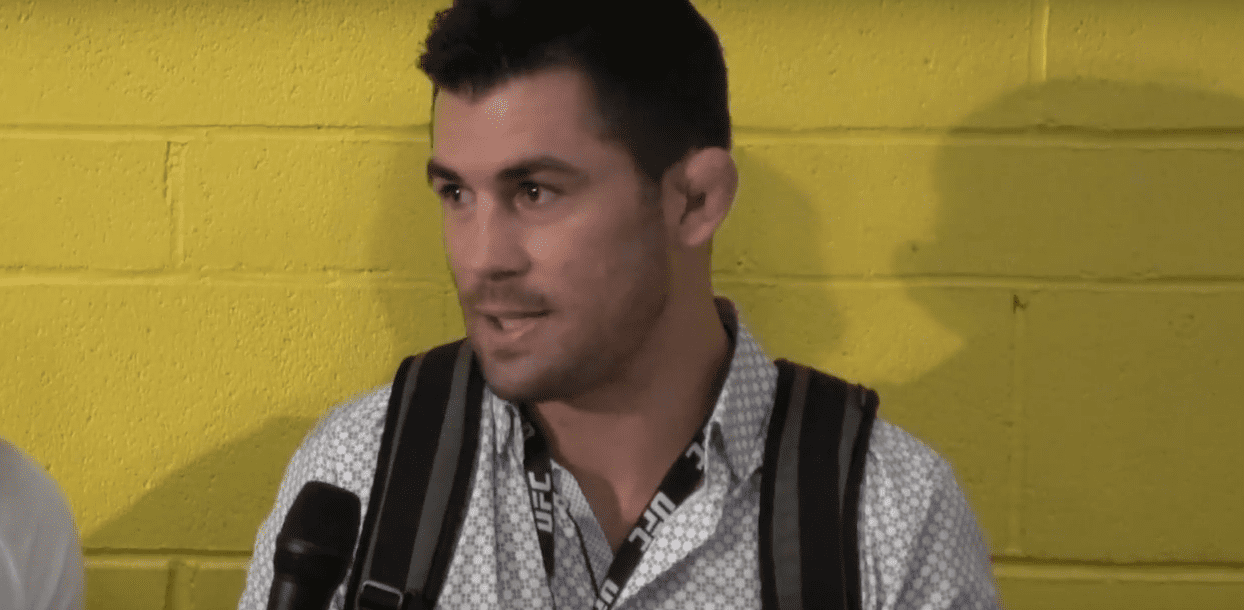 Dominick Cruz is a man who wears many hats.
The former UFC bantamweight champion may have come up short in a title defence last year, but that doesn't mean he's sitting on the sidelines moping. Instead, while he heals up from an accumulation of injuries, Cruz has started to appear at the commentator's desk cage-side more and more frequently.
Now a prominent analyst in the sport, Cruz has become as well known for his fight IQ and breakdowns as he has for his in-ring abilities.
At the UFC 214 media day, TheMacLife.com caught up with Cruz, and took the opportunity to ask his opinion — as an analyst — about the upcoming boxing bout between Conor McGregor and Floyd Mayweather.
"If I had to look at the basics of the fight," Cruz said. "Mayweather's a little bit older, he's got the experience factor in boxing. I think Conor has the age on his side, I think he has probably the durability on his side. He's got the height on his side, I think he has the power — the one punch power — over a certain amount of rounds.
"But I think that this fight is going to be dictated over the first six rounds. That's when Conor has his shot to do the most damage to Mayweather."
And as usual, the former 135-pound kind wasn't shy in making a prediction.
"If I was going to make a prediction, I would see Conor having a real chance of a TKO or knockout in the first six rounds. … I think he can get it done in six rounds. I want him to get it done. That's for MMA.
"This is mixed martial arts versus boxing. This is what it's all come down to. … This is the best boxer of all time. [Mayweather's] a defensive genius. Conor goes out there and beats him; he's the best ever. That's just all there is to it."
Comments
comments