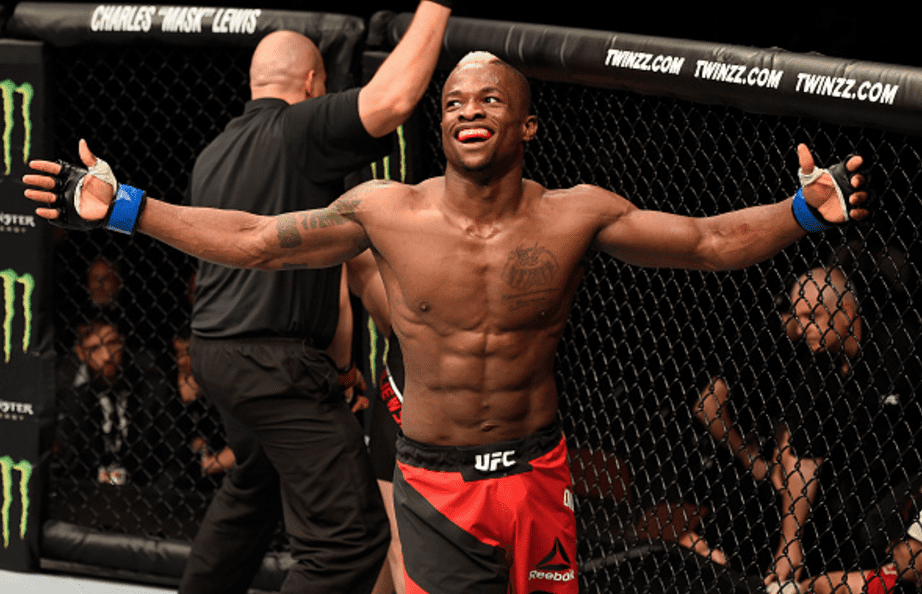 Every so often in mixed martial arts, fighters get certain victories that put them to a new level — whether it be in attention or scrutiny.
And rising star Marc Diakiese is starting to realise that if he keeps knocking out opponents in spectacular fashion, he's going to keep finding himself approached by more and more curious fans.
"I've been keeping busy training," Diakiese said, speaking to TheMacLife. "Things have changed a little bit, I keep getting invited to these events and all these different things, so I'm trying to stay busy in my training while at the same time trying this different stuff. There's a lot of attention. Sometimes I wanna do my training and I'm getting people trying to take photos. It's mad.
"I try to be polite, obviously they're fans, but this is what got me here so [I say] you got to let me train and then afterwards you can take a photo.. but then you look like you're being a bit rude."
Diakiese was last seen at UFC Fight Night 107 in London, where he drew gasps and applause after a phenomenal performance and knockout over Teemu Packalen. Since then, UK fans have been wondering when the Doncaster man will step back in the cage, with most pointing to the upcoming UFC Glasgow as a potential date.
According to Diakiese, though, they won't have to wait that long.
"I think I've got someone," Diakiese said. "I can't announce anything yet, but it won't be [Glasgow]. Sooner."
While he couldn't reveal who his opponent would be (although he said it was a fellow undefeated fighter), Diakiese did mention that he had aimed high with his requests.
"I tried getting a ranked [opponent], but the UFC keep giving me options and saying 'not yet'," he said. "I was looking at Evan Dunham, and I believe I could beat Michael Johnson. I was looking at him too, but they won't let me have him."
But regardless if the UFC don't want to grant his lofty ambitions just yet, Diakiese is preparing for the next stage in his career, and that includes heading to bigger camps with stronger partners. For him, a trip to American Top Team promises a level that just can't be found in the UK just yet.
"I felt like where I was, I wasn't getting the training that I needed," Diakiese said. "I had to make a different move, I've got people like the likes of Will Brooks and another guys. It just makes sense to be around them guys so I can get my sparring. The best guys are out there, it just makes sense.
"I used to say I wouldn't go out [to the States], but after a while you just realise there's not the level yet in the UK. People might deny it, but there is not that level, unless you got money to bring people in.
"I'm doing some of my camps out there. I'm training, doing what I usually do, focusing on my boxing. I'm focusing on my grappling as well, but usually [at ATT] I just focus on fighting. Now, I can focus on certain areas, when I go back it's for a fight. It's working out well for me."
—
Comments
comments