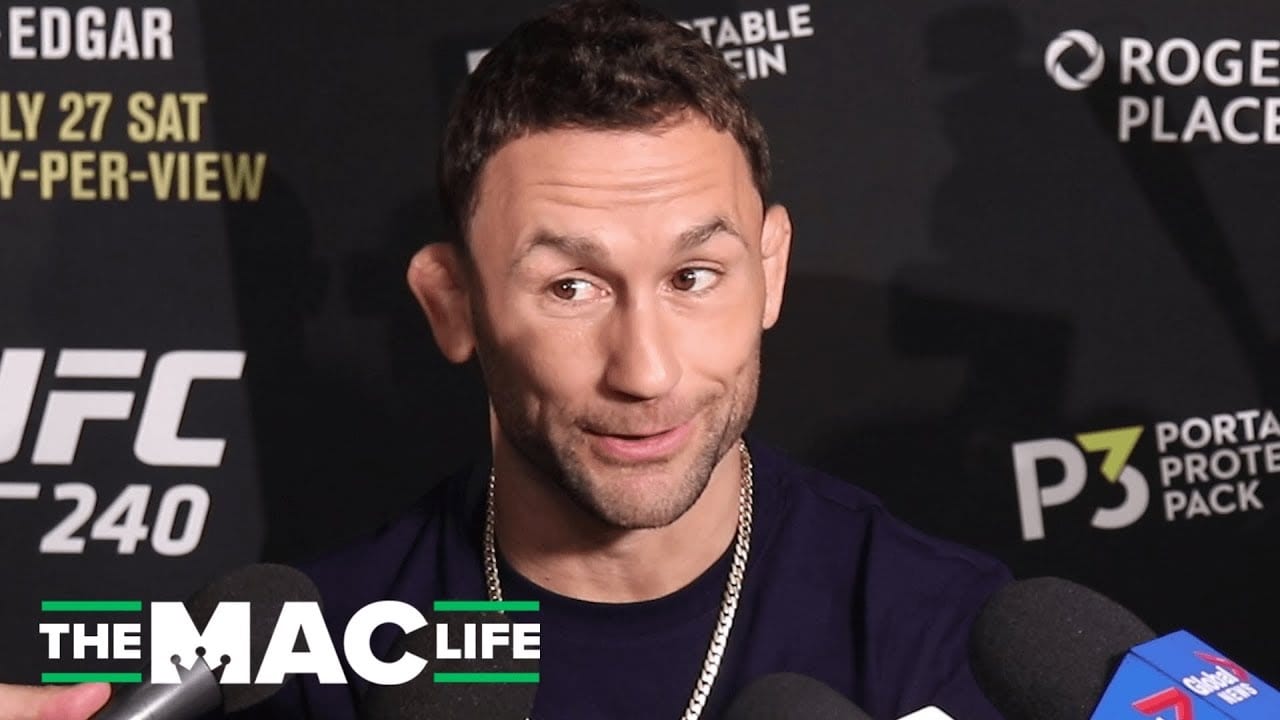 After a more than six year stay at featherweight and seven years at lightweight prior to that, multiple-time world championship contender Frankie Edgar has confirmed that he will next test the waters in the UFC's 135-pound fold.
The decision comes after a unanimous decision loss to current featherweight king Frankie Edgar in the UFC 240 headliner — the fifth title fight in succession (across two weight classes) in which the New Jersey native has come up short. Edgar has repeatedly resisted calls to move down divisions, first when he was fighting at lightweight, and more recently during his featherweight tenure but will title opportunities likely restricted following the defeat to Holloway, he has finally bitten the bullet.
Speaking of his decision on Instagram, the likely future UFC Hall of Famer said that the time was finally right to test the waters in what will be his third UFC weight class.
"The cat's out of the bag!" Edgar wrote. "I've been reluctant to cut down my whole career but I feel like now is the time. Excited for a new beginning!"
News of the move was greeted warmly by several UFC fighters on social media, with Rashad Evans writing: "Great move!! You have competed your whole career as the smaller guy. You are gonna be AMAZING fighting ppl your actual size." Others like Lance Palmer and Claudia Gadelha also gave their endorsement of Edgar's decision.
The move to bantamweight opens up a range of new challenges for Edgar, not least the potential of a bout with current bantamweight and flyweight champion Henry Cejudo who had stated his interest in facing Edgar had he claimed the featherweight title from Holloway last month.
While Edgar will likely never face his teammate Marlon Moraes, interesting potential bouts with the likes of Aljamain Sterling, Petr Yan and even Dominick Cruz remain a possibility.
A 135-pound debut at the UFC's November event in Madison Square Garden appears to be a possibility for Edgar but, of course, time will have to tell on that one.
Comments
comments