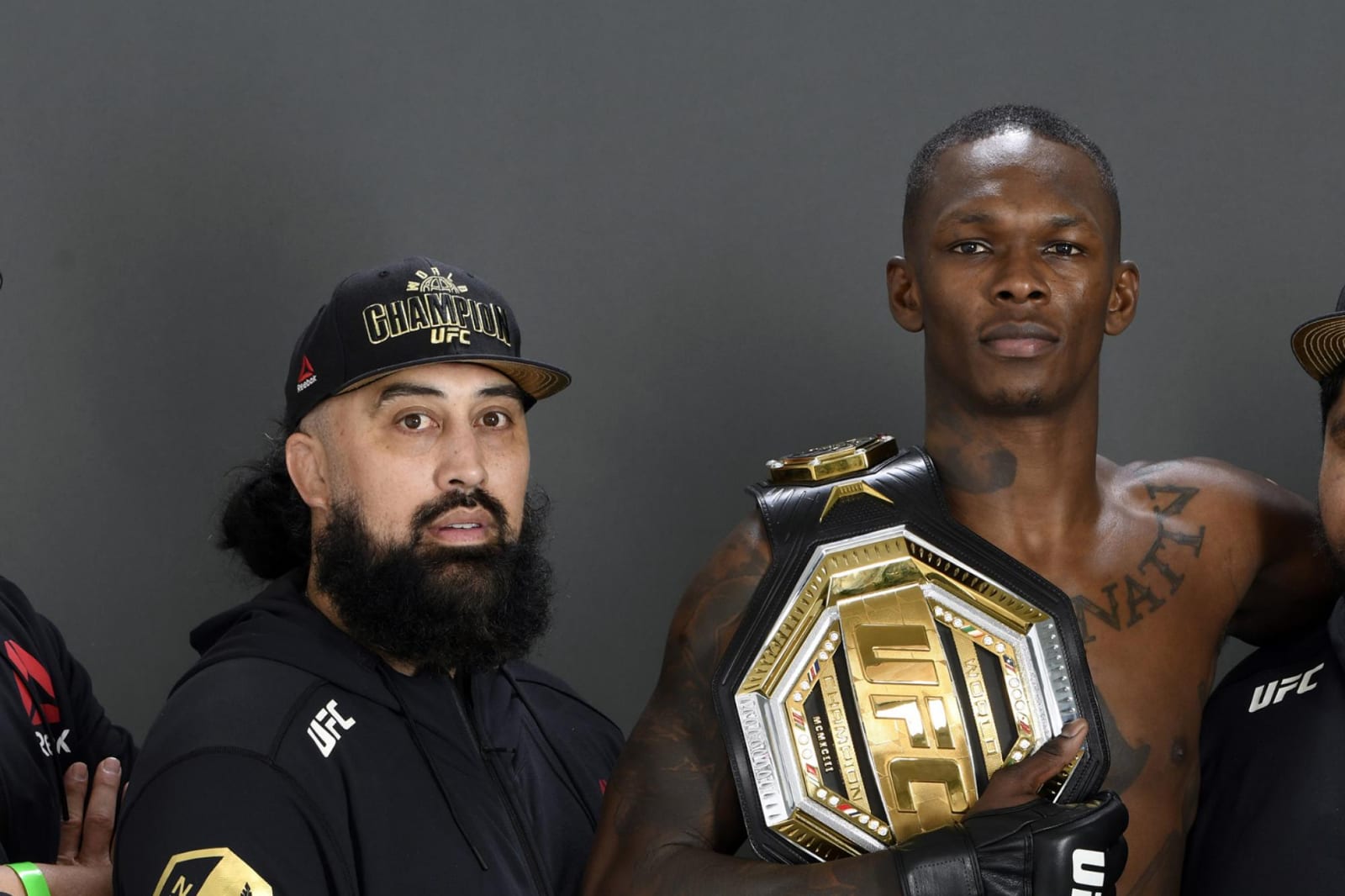 Eugene Bareman, Israel Adesanya's coach, was left surprised by Robert Whittaker's decision to say no to a middleweight title fight.
Whittaker was offered the chance to rematch 185-pound king, Adesanya, next month but ruled out the move after feeling the need to address lingering injuries and travel back to Australia to be with his family. Considering the COVID protocols, Whittaker felt he was unable to do the above and compete in June successfully.
That left Marvin Vettori to step in against Adesanya, itself another rematch.
Either way, Bareman seems perturbed by Whittaker's choice.
"That's just how the cookie crumbles," Bareman said, speaking to Combat TV. "For me, it's a very strange decision. If you give us the situation, or even if you take the last fight, we were going in with multiple injuries. There's certain things you just don't turn down, don't matter what. Don't matter how much family you got waiting for you. Not trying to be insensitive towards his family and all of that, but there's certain things in this sport, you reach a certain pinnacle that you've been reaching and you don't give them away.
"That was very unexpected for us. If the shoes on the other foot, we're fighting through — [Adesanya's] arm's falling off, all my guys, their arms' are falling half off, we're still fighting. When it comes to the title, the decision gets made for you. You make whatever sacrifices are necessary. But Robert, he makes his own decisions, he was given the opportunity as I understand by the UFC, and I guess it's gone to Vettori.
"And Robert has to — when you turn down an opportunity like that, just like we know — when you turn down an opportunity like that now you have to sit at the back of the list again. Now he goes into the pool again, which is unfortunate for him but he has his reason for making his decision, but now as far as we're concerned, he said no. He's in the pool again. Now there's all these guys coming up, there's Holland, there's Till. He was able to separate himself from that, unfortunately for whatever personal reasons, he hasn't taken the fight.
"Now he goes back into that pool and has to keep fighting to earn his spot, just like we would have to if we refused the title shot. Vettori's the one that stepped up so he's the one we're fully concentrating on at the moment."
Comments
comments