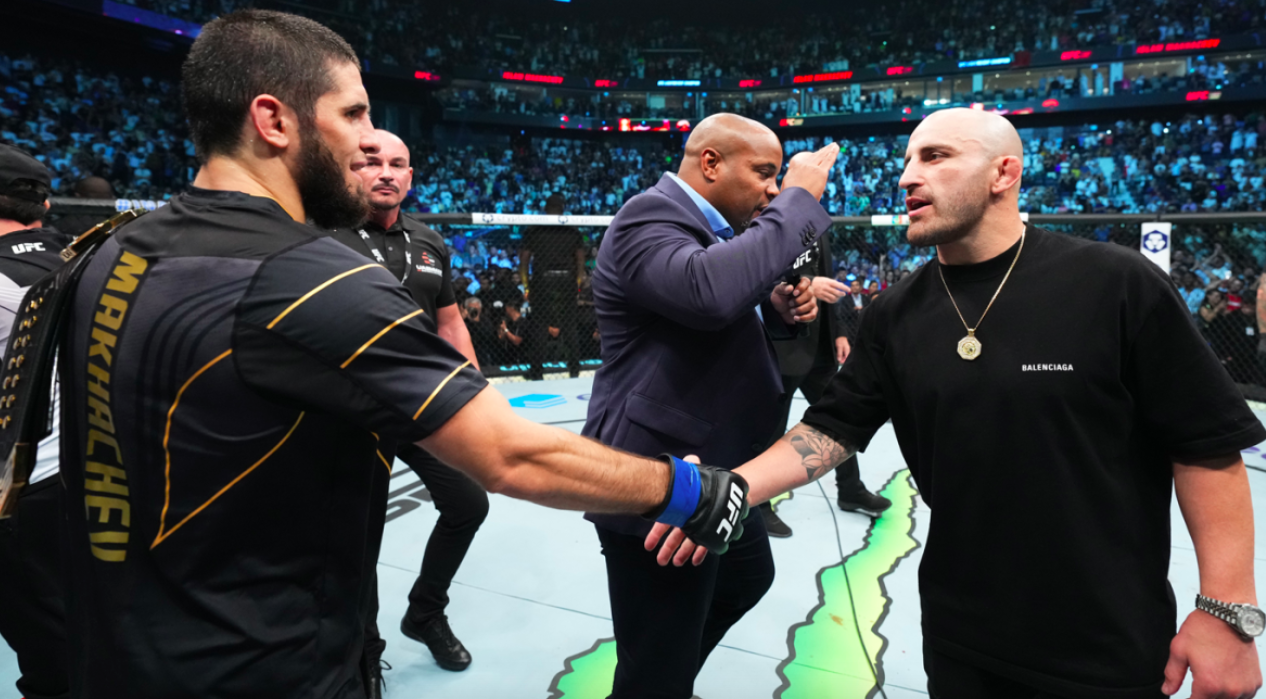 City Kickboxing head coach Eugene Bareman is wary of wading too deep into the Islam Makhachev IV row — but says that he believes that "something is going on" when it comes to the Russian fighter's team.
The use of IVs to rehydrate after a weigh-in was outlawed years ago in the UFC despite being a common practice in the the halcyon days of the sport. The reason given by USADA is that intravenous rehydration can be used to mask or dilute the presence of performance enhancing drugs in a fighter's system. IV use, though, is often recommended by medical professionals as the most effective method of rehydrating a badly dehydrated individual.
Soon after last Saturday's UFC 284 main event between Makhachev and Alex Volkanovski, the Australian's City Kickboxing colleague Dan Hooker alleged online that the Russian fighter had employed the use of an IV after appearing gaunt on the scales at the early weigh-ins on Friday — an allegation flatly rejected by both Makhachev and his camp.
And speaking to Ariel Helwani on The MMA Hour, Bareman offered his thoughts on the matter.
"The information falls short because for several reasons, and one of them is that you can actually take an IV before a fight. It just has to be 100 ml of saline every 12 hours, in a 12-hour block. So what it has to come down to is whether you believe that people are going to take this saline, 100 ml, and then stop," Bareman said.
"And the fact that from that team there were two fighters from that same team and the information can't reliably tell us yet which fighter illegally hydrated or whether they went over 100 ml. But I don't know, no information can tell us without a doubt that someone in their team used an IV badge to rehydrate, which is not illegal if you used 100 ml. You've just got to ask yourself if it's only 100 ml you've got to use for 12 hours, why would you even bother?"
But while he says 'something is going on', Bareman also said that he advised Hooker against going public with the claim.
"I advised Dan against even talking about it," Bareman added. "Look, as you can see, that information has holes in it, that's what I'm alluding to, but also there's enough information there for to be like, 'Eeeh…' This is why Alex and the rest of the team are laughing because we're like, something's going on there, we just can't reliably say what it is.
"It's frustrating because the whole sport should be played on an even playing field. Then again, you can't reliably say that Islam cheated, so I wouldn't go out there and say that in the manner that Dan did. That's just — I don't think you can reliable say that. But something was going on there."
Comments
comments