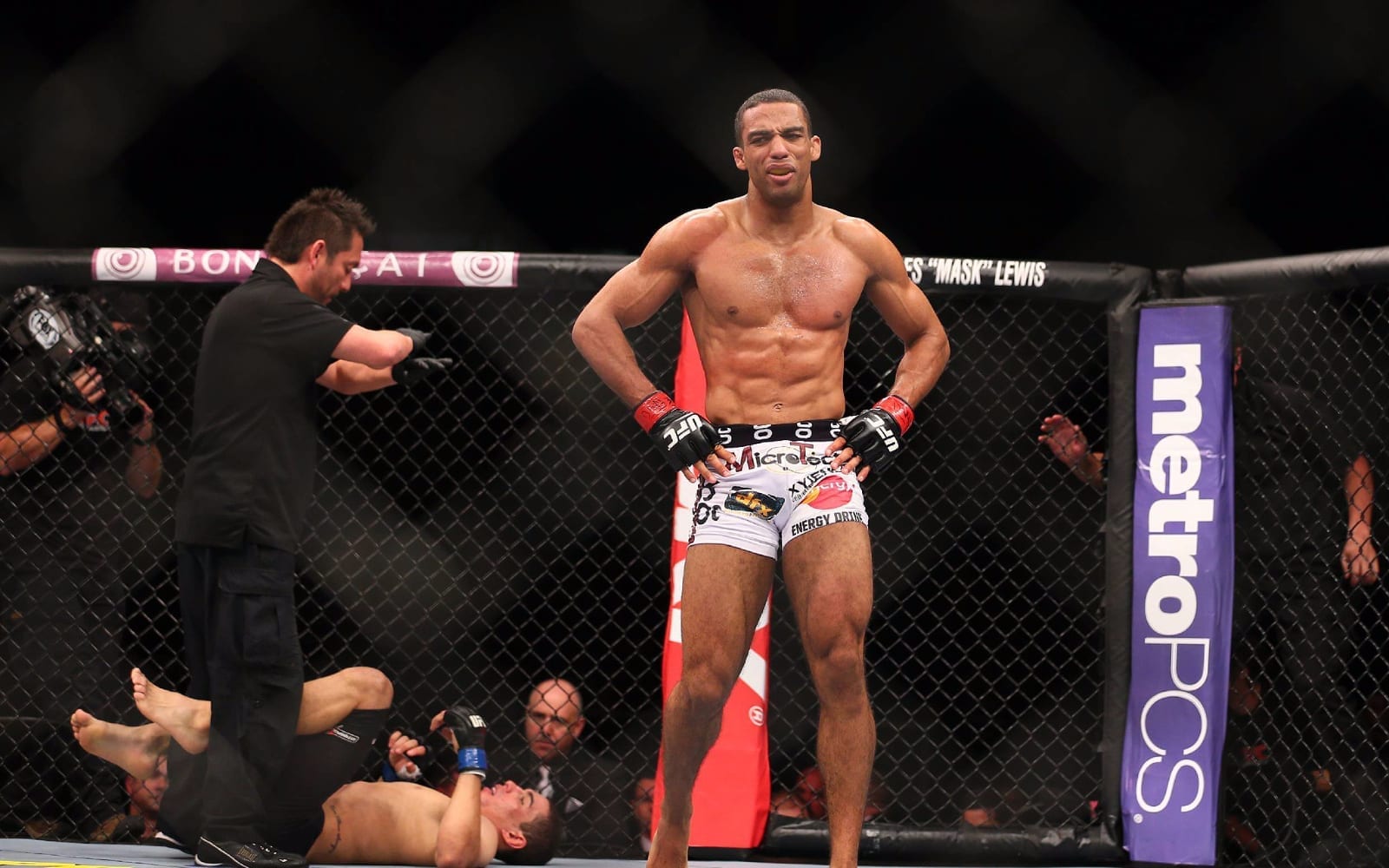 At UFC 219, Edson Barboza became the latest man to fall to the undeafeted Khabib Nurmagomedov.
Despite starting brightly, landing heavy kicks to the Russian's body, Barboza couldn't fend off Nurmagomedov's famous grappling ability, and ended up on the wrong end of a fifteen minute beating.
It's a tough pill to swallow.
"I really didn't expect that to happen, man," Barboza said, speaking with MMAFighting. "I was very upset the week after the fight because I was well prepared, had a wonderful camp. It was a tough loss, no doubt about it."
Prior to fight night, Barboza vs. Nurmagomedov was billed as something of a striker vs. grappler contest. At this point, it's well known what Nurmagomedov's plan is when he fights, and even Barboza acknowledges he was aware what was coming. He just couldn't prevent it.
"It was pretty much how we imagined it," he said. "I knew he wouldn't take me down in the middle of the Octagon. I knew that his only chance to take me down was close to the fence, so I obviously worked that a lot, but he was able to impose his game, and I couldn't get out of there. That was the problem. I fell in his game, I spent 15 minutes doing his game."
That being said, there were some differences that Barboza wasn't prepared for. During the bout, Nurmagomedov pressed forward relentlessly, offering the Brazilian no opportunity to gain a footing in the contest. It threw him off.
"Honestly, I didn't expect that," Barboza said. "He walked backwards in all of his previous fights before he went for takedowns. I was prepared for it, but I thought he would do what he always did, to avoid the striking. It surprised me that he moved forward.
"I was aware of what was happening the entire time, and I believed it until the end. "Things were going wrong but I kept thinking, 'Brother, if he gives me a chance I'll finish the fight'.
"I remember everything that happened that night."
Comments
comments