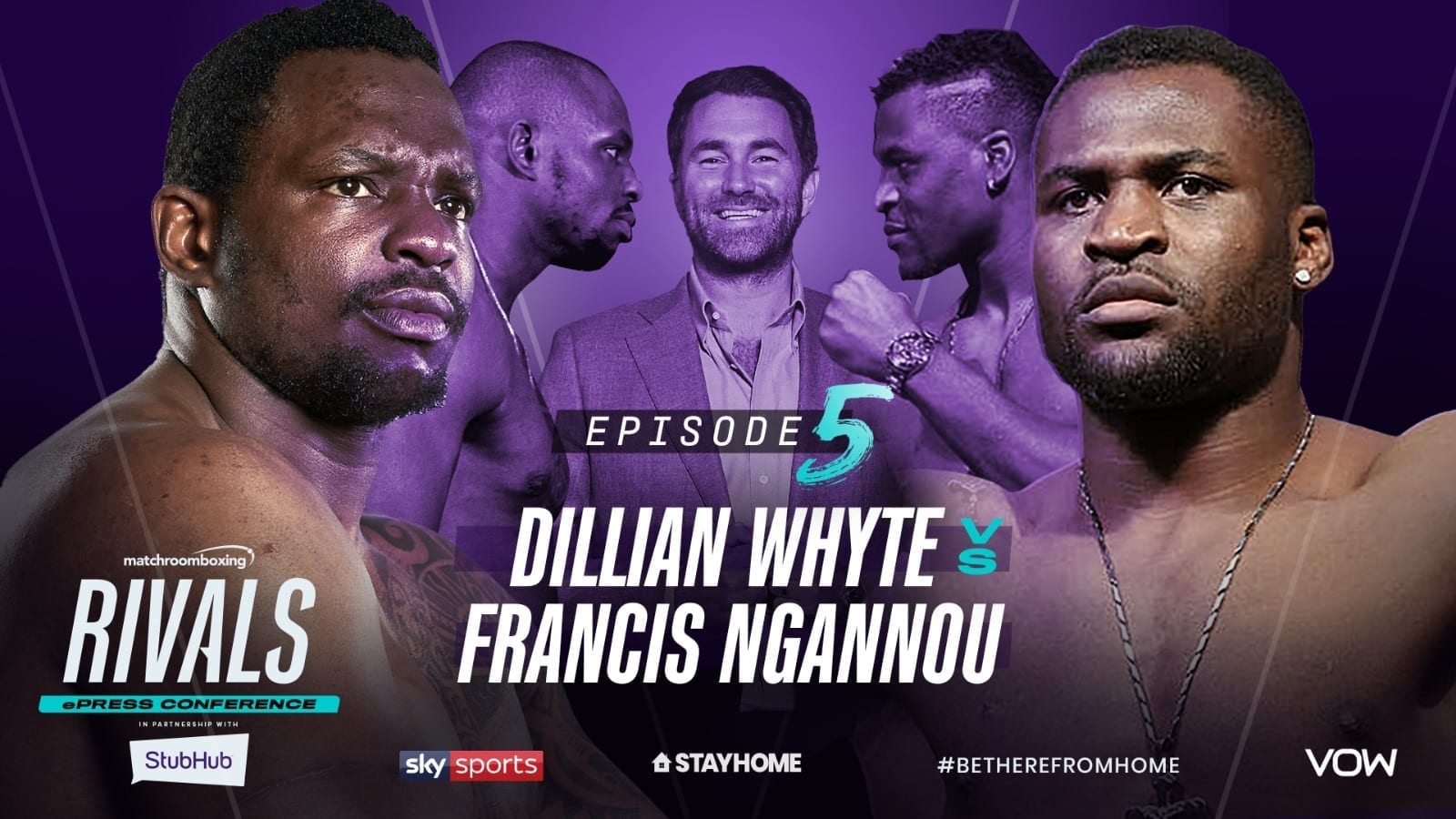 While it won't exactly be face to face, Dillian Whyte and Francis Ngannou will have an opportunity to share their thoughts directly to each other after weeks of back and forth.
British boxing promoter Eddie Hearn will host an 'ePress conference' with the two heavyweights tomorrow on the Matchroom YouTube channel.
According a the press release sent out today, Hearn plans to stage a fight between the two hard-hitters at the end of 2020, and plans to speak to UFC president Dana White to make it happen.
"Dana loves great fights, so I'll try to make this happen. This isn't a gimmick, this is two of the best and baddest in the world. Whyte vs. Ngannou would be huge," Hearn said.
Interestingly enough, Whyte and Ngannou are both in similar situations in their respective sports.
Ngannou sits awaiting the UFC heavyweight division to take some structure as Daniel Cormier and Stipe Miocic's third title fight remains unscheduled, while Whyte remains on the outside looking in as Anthony Joshua and Tyson Fury have a number of preferable bouts available to them.
Perhaps because of that, a meeting between Ngannou and Whyte could make sense.
"Whoever wants it, can get it," said Whyte. "We can do two fights, one in the ring and one in the cage. We've both got power, we're both in our prime and one punch can end it. I want to get it on and rock the world."
Comments
comments