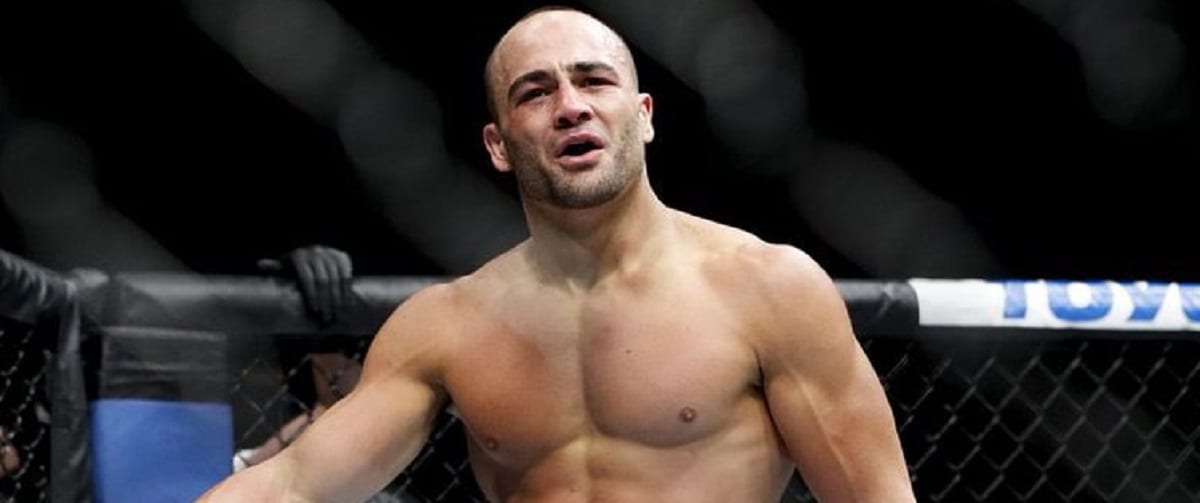 It's not Nate Diaz but Eddie Alvarez's return to the octagon has been set.
Alvarez, the former UFC lightweight champion who lost his title to Conor McGregor at UFC 205 last November, will face Dustin Poirier on the main card of UFC 211 on May 13th in Dallas.
The news was reported by ESPN's Brett Okamoto.
Alvarez spoke earlier this week of his frustration at not being able to finalise a bout with Nate Diaz, despite actively campaigning the UFC to make the fight happen and in Poirier faces an opponent coming off a UFC 208 decision win over Jim Miller — a fight which rebounded the Louisiana native from a September 2016 knockout loss to Michael Johnson.
Appearing on The MMA Hour earlier this week, Alvarez asserted that Diaz's big money bouts with Conor McGregor have changed him and that was possibly the reasoning for his reluctance to take what most fighters in the UFC lightweight division would consider to be a high profile fight.
"I really thought that Nate Diaz would have fought me," Alvarez said. "He said a lot of stuff in Mexico. He looks at me funny in lobbies and shit like that. I thought if worst comes to worst, Nate would definitely fight me. I was actually shocked when they gave him a bout agreement and he said no to that. I thought he would fight me for sure.
"I understand his thought process. I have an idea of what he's getting paid. It wouldn't make sense for him to take a normal pay check for him to fight me. It would make sense for him to wait 10 years and possibly get the Conor fight, rather than fight me and be impatient. It would make more sense for him to be patient. So I understand the business aspect of it. It's intelligent of him to do, but eventually you're gonna have to get back in the cage. Time is ticking. We'll see."
Meanwhile, the UFC have also announced a flyweight bout between Henry Cejudo and Sergio Pettis for the same event. UFC 211 will be headlined by a heavyweight title bout between Stipe Miocic and Junior Dos Santos and also features Joanna Jedrzejczyk as she attempts to  defend her strawweight title against Jessica Andrade.
Comments
comments